Many of you people love to travel within India or abroad and explore various beautiful locations and learn about their culture. But travel prices aren't cheap either. So the best way is to begin a fundraising campaign where you can ask your family members, friends, colleagues, and other peers to donate some money. Within weeks you can have enough money to make payment for a round trip.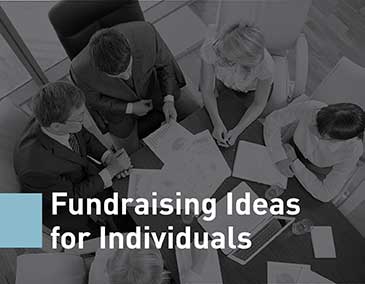 Advantages of applying fundraising website to raise money for your trip include – Low fees; Risk-free; Fast and simple; Instant fundraising; A personalized touch; Deep social integration via Facebook, Twitter and Email; and Superb customer service.
Excellent Practices for your Trip-related Fundraising Campaign
Share visuals: Your well-wishers and supporters are eager to know more about the trip locations you're traveling. While setting your fundraising campaign, make sure to upload several images and videos of your tour places so that your donors can have an idea of what they are donating to.

Share visuals of your road trip (Fundly's Blog)

Convey your story: Whether you are going on a holiday to Europe or touring on a mission trip to Australia, people would like to know your story. You can describe your trip and why they should add money to your campaign.
Get social: You should often share the link to your fundraising campaign on your Facebook and Twitter profiles and via email to increase chances of reaching your target before leaving for a trip.
Share updates: From the beginning of your campaign till it ends, you should keep your supporters updated often. They will get thrilled to help you to reach your fundraising goal. From your end, you need to praise their efforts by kind words, and your travel photos.
Few Brilliant Ideas which go with a Fundraising Campaign for Travel includes:
Adventure experiences: If you are an adventure seeker and want to go for hiking in locations belonging to India or abroad, there is always a rush of adrenaline in you. As these experiences would cost you a lot, you can begin with fundraising option.

Upload your adventurous pics (PSP Association)

Mission trips: If your friend circles are making plans for an overseas mission trip, you would need financial help to reach where you wish.
Airfare and travel expenses: Whether you are planning to travel by train, flight, bus, automobile, speedboat, or any other kind of transportation, these mediums might be expensive for your travel. So you can select fundraising campaign to raise money for your trip.
Honeymoons: If you and your partner are planning for a luxurious honeymoon at an exotic location, then the fundraising option would be a great benefit. Before marriage, if the funds raise enough, then after marriage the newly wedded couple can fly off to their destination. They can keep their supporters updated with some lovely photos of amazing locations they have chosen.

Share your honeymoon pics (Fundly's Blog)

Study abroad trips: Those students who get selected for study abroad trips are aware that they need money for flight ticket as they are very expensive. A fundraising campaign can come to their rescue.
Accommodations and housing: By chance, you intend to stay in one place for a longer time, or travel to other nearby places which might be your on-the-spot plan; it would turn out costly. So you need a huge finance for this matter.
Luggage tag fundraiser: It is an easy and fun way to sell luggage tags to increase funds for your next travel tour. You can pick to generate your own luggage tags or buy them from any wholesaler provider. Whatever you choose to stick to, make sure that people have distinct designs to select from. When your designs are unique, many people will like to buy them at first look.

Luggage Tagging (securitysurvivalsolutions.com)

Have a photo sale: Being an adventurous traveler, you must have gathered a huge collection of unique photographs of abroad travel experiences. You can select few of your favorite photos, print them on a polished photo paper and sell them for raising funds for your upcoming trip in and around your community. You can also frame some photos and charge extra pennies.
Host a spa day: You can arrange a day for a relaxing spa treatment at your convenient place and thereby raise funds. A spa day can be a great fundraising idea for vacations, mission trips, and another kind of travel expenses. You can hire few spa volunteers who can help in manicure, pedicure, facial, massage, etc. You can charge fees for the visitors per spa service, plus provide them with food and drinks for an extra fee. Your supporters can relax and your funds get raised for your next tour.

Host a spa day (Project Nursery)
Summarize
Well, FundMyTravel is one such fundraising website that helps in donations for trips and adventures.
Whether it is a simple adventure, overseas trip, school trip or mission trip, it is very easy to raise money online with this portal. Your dream would come true of traveling abroad giving you a lifetime experience. 🙂





A proficient Web Content Developer (Technical and Non-Technical Writer), Blogger, and Freelance Content Writer. A happy author of www.w3buzz.in! She is a creative person, always eager to learn new aspects, and seeking new ways for improving skills in her field.
Follow me as google.com/+SanghamitraRoychoudhary
Latest posts by Sanghamitra Roychoudhary (see all)