Tennis lovers just love watching one awesome pair, Federer-Nadal on the grass, and this time yet again World No. 3, Roger Federer is meeting with his friendly rival, World No. 2, Rafael Nadal as they play against each other at Roland Garros. The semi-final match of French Open tournament happens on June 7, Friday from 12.50 (BST) and 16.20 pm (IST) onwards, and fans would be cheering for their favorites. Federer, the 37-year-old Swiss beat his opponent Stan Wawrinka by 7-6 [7/4], 4-6, 7-6 [7/5], 6-4 in order to reach his 43rd main semi-final and the eighth one at Roland Garros, against Nadal; and also the 2—time Grand Slam champion became the oldest men's Grand Slam semi-finalist in 28 years, since Jimmy Connors at the 1991 US Open aged 39. Also, since 2011 French Open (clay) where he lost to Nadal, this is Federer's first appearance at French Open (grass).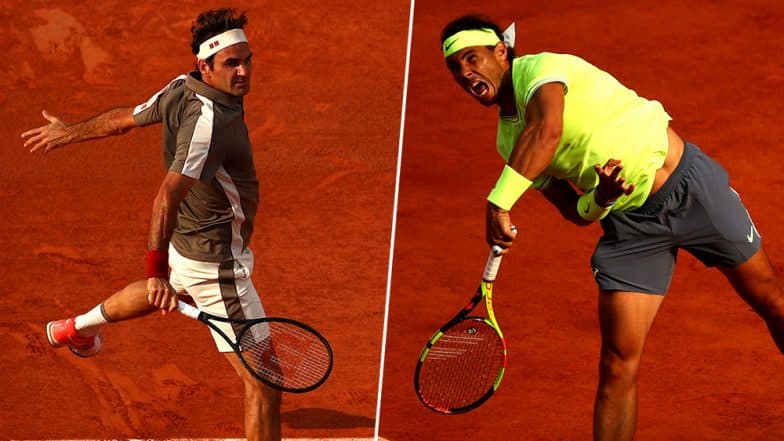 Nadal, from Spain, the 33-year-old, defeated Kei Nishikori 6-1, 6-1, 6-3, to enter the semi-final, an also this is his 12th title at French Open. Nadal won the 2018 French Open (11th) title against Dominic Thiem. Rafael Nadal is actually three behind Roger Federer in the all-time list of Grand Slam singles titles, heading into their 39th career clash.
The Rounds they have cleared and reached till semis:
Roger Federer
First Round – def Lorenzo Sonego 6-2 6-4 6-4
Second Round – def Oscar Otte 6-4 6-3 6-4
Third Round – def Casper Ruud 6-3 6-1 7-6
Fourth Round – def Leonardo Mayer 6-2 6-3 6-3
Quarter-final – def Stan Wawrinka 7-6 4-6 7-6 6-4

Roger Federer plays outstandingly on the court (Forbes)
Rafael Nadal
First Round – def Yannick Hanfmann 6-2 6-1 6-1
Second Round – def Yannick Maden 6-1 6-2 6-4
Third Round – def David Goffin 6-1 6-3 4-6 6-3
Fourth Round – def Juan Ignacio Londero 6-2 6-3 6-3
Quarter-final – def Kei Nishikori 6-1 6-1 6-3

Rafael Nadal a great tennis player (Daily Express)
Time of Semi-final telecast:
Day/Date: Friday, June 7, 2019
Time: 16.20 pm (IST).

Nadal and Federer coming across each other at Roland Gross (India.com)
In the words of Federer and Nadal:
Roger Federer conveyed, "It's going to be tough, facing Nadal. But you never know! He might have a problem. He might be sick. You might be playing great or for some reason, he's struggling. Maybe there's incredible wind or ten rain delays. That's why you need to put yourself in that position."
He further continued, "For me to get to Rafa is not simple. It took five matches. That's why I'm very happy to play Rafa, because if you want to do or achieve something on the clay, inevitably, at some stage, you will go through Rafa, because he's that strong and he will be there."
Rafael Nadal said, "Having Roger in front, in the semi-finals is an extra thing, as we shared the most important moments of our careers together on the court facing each other. Thus, it is another episode of this, and I'm happy for that and excited. It will be a special moment. Saying this, the way that I have been playing is, being honest and very positive. I have been playing well, very solid."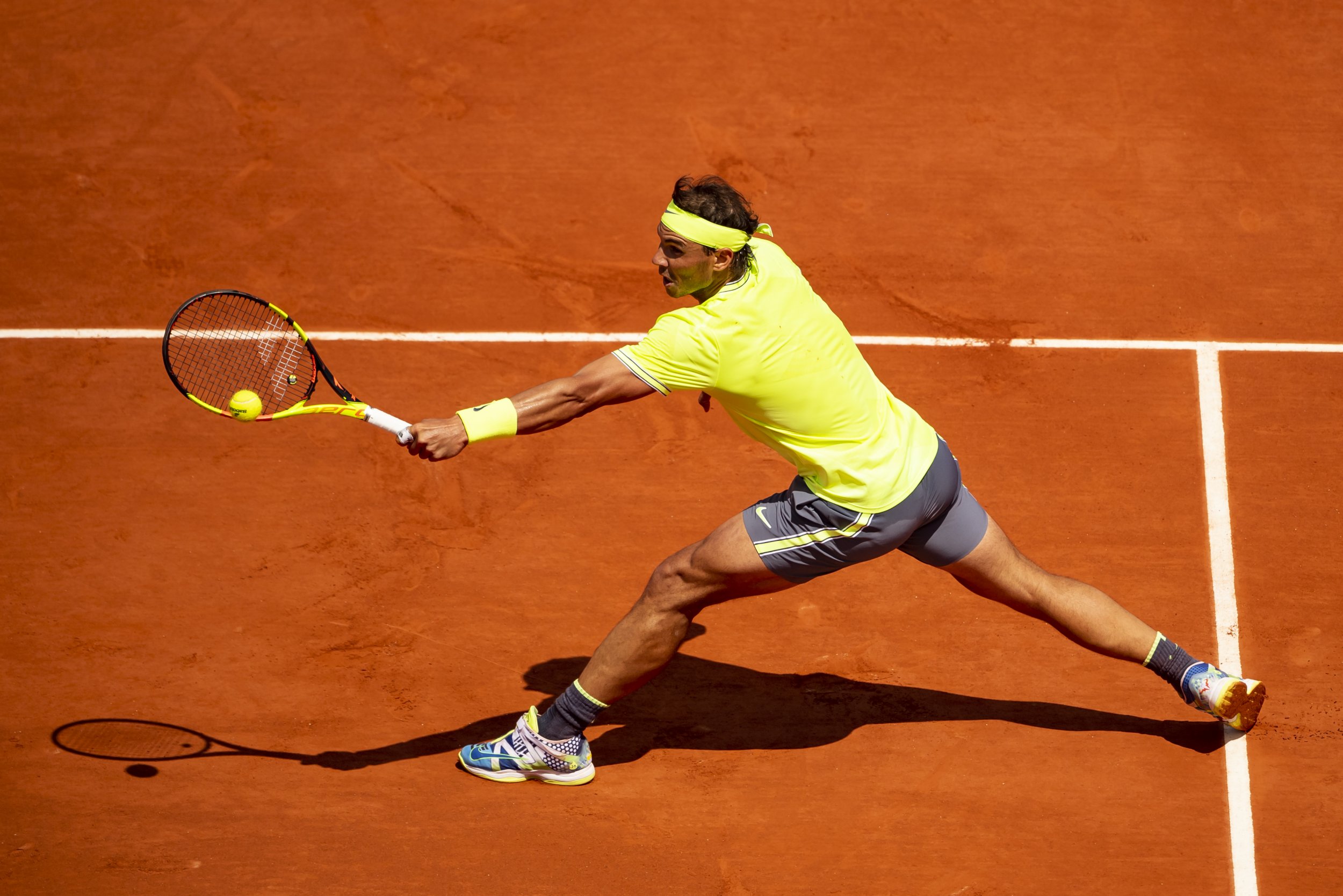 All the best to Roger Federer and Rafael Nadal for their semis at Roland Garros. Watch the semis of French Open 2019 from 16.20 pm (afternoon) (IST) on Star Sports SELECT/Star Sports SELECT 2 and Hoststar!
Match Winning Updates: Nadal into the finals
Nadal beat Federer, 6-3, 6-4, 6-2, on a cool and windy Friday to reach his 12th French Open final. It was the longtime rivals' 39th career meeting, but their first at Roland Garros since 2011. Federer had won their last five matches but still has never defeated Nadal at the French Open in six tries. Rafael Nadal wins against Federer to enter the finals. It was definitely great to see both the champions play superbly. The legend Roger Federer was at his best, giving his good shots. But Nadal's shots were super, playing with excellent strength to clinch a spot on Sunday's French Open final!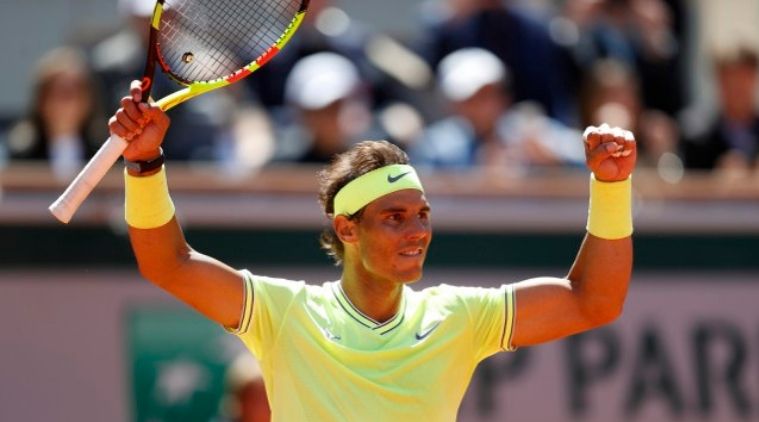 On Sunday, Nadal will face either World No. 1 Serbia's Novak Djokovic or Austria's Dominic Thiem in the finals for an opportunity to expand his record "11 French Open championships" and claim an "18th major title" that would push him closer to Federer's record 20.




A proficient Web Content Developer (Technical and Non-Technical Writer), Blogger, and Freelance Content Writer. A happy author of www.w3buzz.in! She is a creative person, always eager to learn new aspects, and seeking new ways for improving skills in her field.
Follow me as google.com/+SanghamitraRoychoudhary
Latest posts by Sanghamitra Roychoudhary (see all)
A proficient Web Content Developer (Technical and Non-Technical Writer), Blogger, and Freelance Content Writer. A happy author of www.w3buzz.in! She is a creative person, always eager to learn new aspects, and seeking new ways for improving skills in her field.
Follow me as google.com/+SanghamitraRoychoudhary