The state of Gujarat has progressed immensely since years, and in 2016 too it has made a landmark with many more developments and attractive happenings that has caught everyone's eyes. From Gujarat having its new Chief Minister to cricketer Parthiv Patel after 8 years, making his comeback in Test cricket, to heavy demands of Gujarati movies, and many more has occurred in the year of 2016. It's just OMG! These events have taken people for surprise, and the popularity of Gujarat is rising high.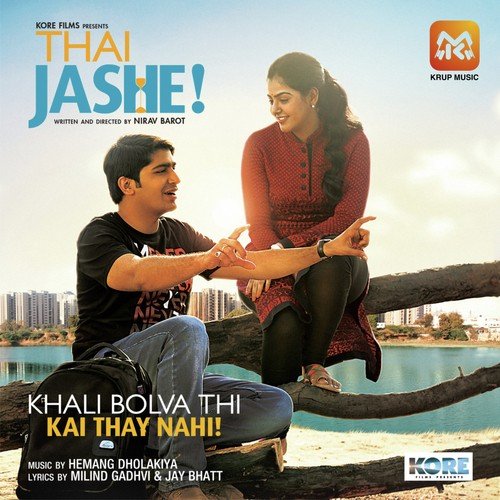 Mentioned here are mind-blowing surprises in Gujarat that has taken place in 2016, a must-look for everyone!
Smart Cities, Smart Moves: This year three cities including Surat, Ahmadabad, and Vadodara make their mark in the list of smart cities. Ahmadabad went ahead in overcoming Delhi and Mumbai for the nomination of UNESCO's tag- World Heritage City by the government. It's an encouragement for Amdavadis as new embellishments will in plans to be made around Sabarmati riverfront. Vadodara people are excited with the commencement of a new international airport in their city that happens to be India's 2nd "green airport" and Gujarat's first. Surtis too are delighted with the start of flight take-offs after a year-long break from its city.

Surat, Ahmadabad, and Vadodara the 3 Smart Cities (Moneycontrol)
Gujarati Movies break all Stereotypes: The Gujarati movies crossed over their formula comedies in 2016, as they approached with thriller movies and other significant ones. Audiences in Gujarat got to watch thriller movies Je Pan Kahish E Sachuj Kahish, and Wrong Side Raju that have completely appealed them. Other interesting and significant movies that released this year included Passport, Mission Mummy, Thai Jashe, and Commitment as they've distinct storylines and unique concepts.
Triple Blow by Cricketer Hardik Pandya: Baroda all-rounder Hardik Pandya this year got a call-up to the Indian team in the 3 formats including Tests, ODIs, and T20s in 2016. He said, "It is a dream-come-true, and I feel more encouraged to perform excellently in 2017 too."
Dhollywood adds a Foreign spiciness to its wings: Now the Dhollywood movies are shot abroad at foreign locations. Gujarati movies Tuu To Gayo exhibited striking locations of Bangkok and Italy, and also the lead actors from Romance Complicated are seen romancing each other in the locations of Florida and New York. Foreign actress Kimberley acted in Wrong Side Raju, and other films like Passport and Romance Complicated too included foreign actress playing vital roles. Gujarati films shot in foreign locations can attract more number of audience.

Gujarati movies like Passport shot in exotic location (Times of India)

An ideal 'Stroke' play by Parthiv Patel: It was eight years ago when Parthiv Patel played his test match. But this year on the injury of Wriddhiman Saha, cricketer grabbed this awesome opportunity to play against England and score 2 important half-centuries and rise as a strong star performer. He expresses, "Self-belief never lacked in me, and I always hoped to make an international comeback someday."

Parthiv Patel the Perfect Striker (Cricinfo)

Gujarat's New Chief Minister: When Gujarat's first woman CM Anandiben Patel resigned this year, the state got its new CM, Vijay Rupani. An Indian politician from BJP, Vijay Rupani became the new CM from 7th August 2016.

Vijay Rupani, the New Gujarat CM (The Matchbox.co)

Women Gujarati Cricketers ruling the Scoreboard: Two Gujarati cricketers, Hemali Desai and Sejal Dave Mehta were the official women scorers during Rajkot test. Both these girls made history for the very first time in the Indian test cricket as they were named as scoreboard queens.

Hemali Desai and Sejal Dave Mehta the 1st women scorers (Scoop.it)

Rajkot as the new host: This year Gujarat acquired a new test venue at Rajkot when it hosted its 1st Test played between India and England. Also Rajkot local boy, right-handed batsman cricketer Cheteshwar Pujara too made a century in this test match which remains memorable.

Rajkot as New Host (sportzaddaa.blogspot.com)

Gujarati songs sung by B-Town Singers: This year B-town singers have headed towards Gujarat, lending their voices to Gujarati movies. In the movie Wrong Side Raju, Arijit Singh sang Satrangi Re, and Vishal Dadlani gave voice to Zindabad Re. From Romance Complicated movie, Sonu Nigam sang the harmonious Ishq Rang and Shreya Ghoshal hummed Maahi song. Singer Benny Dayal said, "It was a wonderful experience recording song for a Gujarati movie."

Arijit sang Satrangi Re from Wrong Side Raju (India)

First Gujarati girl Zeel enters Junior Grand Slam: Zeel Desai wins 11 ITF titles, thus breaking the junior level record of Sania Mirza. Zeel qualifies for Junior Grand Slam [Australian Open], thus becoming the 1st Gujarati girl to make her mark. She conveys, "This win is only the start. I'm all excited to qualify for all the Grand Slam titles of 2017."

Zeel Desai qualifies for Jr Grand Slam (Times of India)

Second Spot acquired by Ravindra Jadega in ICC Ranking: Saurashtra's Ravindra Jadega performed remarkably against England which made him this year's star. Jadeja achieved a career-best 2nd spot in ICC Ranking for the test bowlers. Acquiring 26 wickets, Jadega stood as India's second highest wicket-taker in the Test series played against England.

Ravindra Jadeja gains 2nd Spot in ICC Ranking (The Indian Express)

Big Leaps by Telly Stars: Well-known TV actors and actresses like Manav Gohil, Shrenu Parikh, Jay Soni, Esha Kansara, Neil Bhatt, Aanshul Trivedi, and Harsh Chhaya have taken a leap to Gujarati films. Even veterans like Aruna Irani and Tiku Talsania have offered audiences some great performances in Kaik Karne Yaar. Viewers are waiting for the release of Carry on Kesar on 6th January, 2017 which is an urban Gujarati movie with star casts- Darshan Jariwala, Supriya Pathak, and Avani Modi. These telly stars are eager to add towards the renewal of Gujarati movies.

Telly Stars entering Gujarati Film Industry (www.fridaymovies.ws)

Digital Gujarat: Post-demonetization, the people of Gujarat can now make payment online (Credit Card/Debit Card) after relishing food at their favorite hotels, restaurants and laaris. Many of the street food outlets, including paan shops, general stores, vegetable stores, and medical stores are accepting digital payments like PayTm, Credit Card/Debit Card. Numerous college campuses in Gujarat have become digital.

Gujarat turned Digital in 2016 (indiatoday.intoday.in)
Hence, hats off to Gujaratis for achieving great heights in 2016 and giving its viewers many amazing surprises! Hope to see many more excitements to approach in 2017 from this lovely state! 🙂





A proficient Web Content Developer (Technical and Non-Technical Writer), Blogger, and Freelance Content Writer. A happy author of www.w3buzz.in! She is a creative person, always eager to learn new aspects, and seeking new ways for improving skills in her field. She loves traveling & photography; also, a sports enthusiast!
Follow me as @SanghamitraRch on Twitter.
Latest posts by Sanghamitra Roychoudhary (see all)
A proficient Web Content Developer (Technical and Non-Technical Writer), Blogger, and Freelance Content Writer. A happy author of www.w3buzz.in! She is a creative person, always eager to learn new aspects, and seeking new ways for improving skills in her field. She loves traveling & photography; also, a sports enthusiast!
Follow me as @SanghamitraRch on Twitter.