Sony loves to experiment with various kinds of genres, and audiences certainly love their new shows. This October Sony is approaching with its new 'thriller genre' show, "Ek Deewana Tha". The show was about to launch in August, but it extended to October. The launch date of Ek Deewana Tha has been finalized on 23rd October at 10 pm. Ek Deewana Tha is actually based on a love triangle between Vikram Singh Chauhan and Namik Paul for Donal Bisht. The new show will be produced by Prateek Sharma under the LSD Films Pvt. Ltd, who also produced Beyhadh on Sony.
Plot/Story
Ek Deewana Tha is a love triangle with an addition of thriller-sense. Donal Bisht plays the female protagonist, whereas Vikram Singh Chauhan plays the male protagonist. Namit Paul plays another male lead in this serial. These three actors are having pivotal roles to play.
The storyline portrays Sharanya Bisht (a girl, played by Donal Bisht) who is madly in love with Viyom (a man, played by Vikram Singh Chauhan). Shiv (a man, played by Namik Paul) will be playing the role of a ghost, in an unbelievable avatar. As Shiv has a strong past connection with Sharanya, he will appear as a ghost in her life, thus disturbing her love life and trying to ruin it in every way. Shiv as a ghost, playing guitar, also loves Sharanya. There will be a triangular love story between the three characters that will also have an aspect relating to past life of Shiv and Sharanya's connection.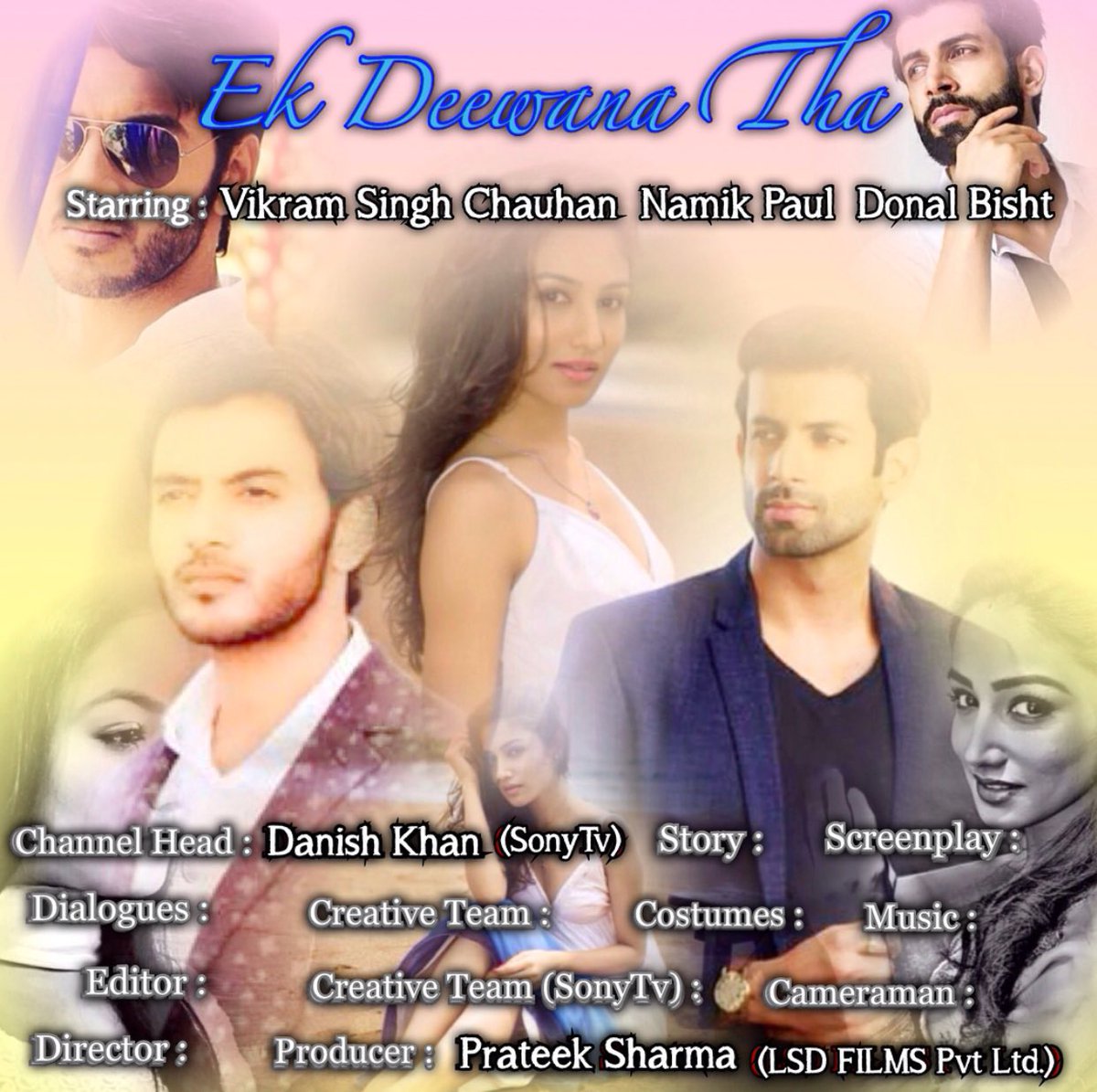 Set in the background of hilly region of Mussourie, the new show has a romantic flavor, yet with a thrilling fear to scare the viewers. TV actress Jaswinder Gardner and actor Amar Upadhyay will be playing the roles of parents to male lead Vikram. The character of Amar is negative, while Jaswinder's character is positive.
Vikram Singh Chauhan was last seen in Star Plus's daily soap, Jaana Na Dil Se Door. Namit Paul was seen last in Sony's Ek Duje Ke Vaaste. Donal Bisht who plays a major role in this show starred previously on Life OK's Kalash. Amar Upadhyay was playing the role of Dharam in Saath Nibhaana Saathiya on Star Plus. Both the shows – Jaana Na Dil Se Door and Saath Nibhaana Saathiya are wrapping up soon, so Vikram and Amar have managed to take Ek Deewana Tha.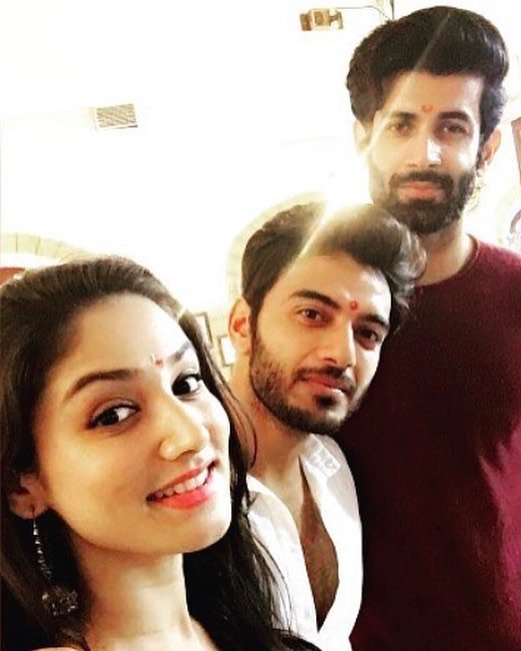 Star-Cast of Ek Deewana Tha
Promos of Ek Deewana Tha
The promos are doing the rounds since last two months and have already begun gaining TRPs. Many people would love to watch this romantic thriller show offered by Sony. The promos have created a lot of curiosity in the minds of TV viewers. It exhibits that Donal Bisht romances with Vikram Singh Chauhan under the rain, but suddenly their romance gets spoiled with a storm which warns to split their relationship. Namik Paul here is viewed as a deadly ghost. Watch the trailer of Ek Deewana Tha on YouTube.
Date/Timing
Show Name: "Ek Deewana Tha"
Channel Name: Sony
Launch Date: 23rd October 2017
Days: Monday to Friday
Timing: 10 PM
Genre: Drama
Watch out for the new romantic thriller show Ek Deewana Tha from 23rd October onward, at 10 pm that will showcase a sparkling love triangle happening between Viyom and Shiv (played by Vikram Singh Chauhan and Namik Paul) for Sharanya Bisht (played by Donal Bisht). This supernatural love story will surely catch the attention of viewers.
From 23rd October KBC that has time-slot from 9 pm till 10.30 will be shortened till 10 pm (1-hour), thus making way for Ek Deewana Tha with its time-slot 10-10.30 pm. Stay tuned for more updates! 🙂





A proficient Web Content Developer (Technical and Non-Technical Writer), Blogger, and Freelance Content Writer. A happy author of www.w3buzz.in! She is a creative person, always eager to learn new aspects, and seeking new ways for improving skills in her field.
Follow me as google.com/+SanghamitraRoychoudhary
Latest posts by Sanghamitra Roychoudhary (see all)