There is a discomfort among people because of the high rise in the temperatures, especially during summers. As rainy season approaches quite late in many places, the summer stretches in length, making people wait to rain, and face the discomfort due to hotness. High soaring temperatures can bring about heated illnesses varying from heat strokes to heat cramps, and heat exhaustion.
As the outside atmosphere is too hot, human body too produces heat that in turn makes that person irritable, exhausted, loses focus in work, have problem sleeping peacefully, and also faces uneasiness. Let's have a look at how you can keep yourself cool and fresh in summer.
1# You can take the benefit of practicing yoga, or outdoor exercises in the early morning or late evening. If you're unable to alter the time regarding your workout, you can shorten your time to few minutes of running or walking that will lower your exertion level.
2# You should wear cotton clothes only, especially loose T-shirts and trousers that keep you chilled and in good mood always, rather than synthetic clothes. Loose-fitting clothes should also be light colored. You can also wear fancy hats while going out with friends or family.
3# Drinking bottles filled with water should be kept in refrigerator so that you can have cold water whenever you require it, refresh your face with it while you return from outside.
4# Apart from cold water, you can fight dehydration by drinking ample of cold fruit juices, variety flavors of electrolytes, or sports drinks.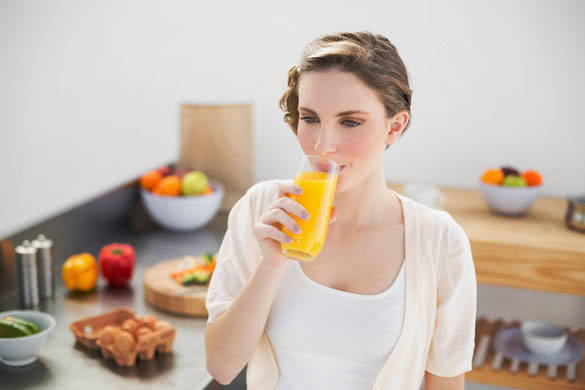 5# Always grab one cold plastic bottle from the freezer while moving outside. Having cold water in the hot temperature can keep your energized somewhere.
6# You can take showers or baths frequently during summers with cold water, as possibility of getting unwell is less.
7# Air-condition at above normal temperature set can keep your office room or home rooms extremely cool. As ACs is mostly at every office, you can purchase an AC for your home or a cooler so that you would be free from the hotness. Also make sure to put on the fan in your room that assists in circulating the air in order that you feel the coolness even in AC. You can even have battery-powered small, portable fans in any of your room.
8# You should ensure to store cosmetic toners, or lotions in the freezer in order to utilize on hot, exhausted feet.
9# In summers, instead of heavy foods, you can have short and frequent meals or snacks including low fat dairy products, or cold fruits. You should thoroughly avoid spicy foods, rich non-vegetarian items (chicken, rich meat gravies, or chilly fish); oily junk foods (burgers, pizzas, frankies); tea and coffee; and sauces. Green tea is of course best to have in summer.
10# If air-conditioner is unavailable, then you can spend your time in shopping malls, movie theaters, public libraries, or other public places where AC is available.
Guys, girls and kids, you all can take advantages of the above tips, and be cool and comfortable, sans the hotness. You are thus recommended to stay indoors, be it in your office or your home so that you won't be dehydrated and hit upon by heat-related illnesses.        
A proficient Web Content Developer (Technical and Non-Technical Writer), Blogger, and Freelance Content Writer. A happy author of www.w3buzz.in! She is a creative person, always eager to learn new aspects, and seeking new ways for improving skills in her field.
Follow me as google.com/+SanghamitraRoychoudhary
Latest posts by Sanghamitra Roychoudhary (see all)