Christmas is the most-awaited occasion of the winter season, and everyone wants to make the best of it. It's the season of Santa Claus's arrival and what he is gifting us for Christmas, would be the most exciting moment. Parents plan to surprise their kids, boyfriends and girlfriends want to gift each other, couples want to gift their better-halves, grandparents want to gift their grandchildren, and one can also present Christmas gifts to needy or handicapped children.
Merry Christmas Celebrations on 25th December (Believers Portal)
Let the thrill begin with shopping for some special Christmas gifts sans spending too much money! Check out the 20 best gifts over here.
1# Hand-made Gifts: Handmade gifts for Christmas are always precious for your friends and family. You can create some awesome hand-made gifts like braided chain bracelet, gold dipped vase, infinity scarf, painted flower vase, beaded necklace, Christmas cards, fabric covered books, make-up kit, a hand-made sweater, a portrait, embroidery headphones, clay cactus ring holder, string art, leather hand-bound book, embroidered Christmas tree card, embroidery ribbon bouquet, sunglasses case, etc. These gifts will make your friends feel proud of you and your efforts you have put in them.
2# Look to buy Online Gifts: Christmas displays are ample in numbers on online gift portals. So take this opportunity to buy teddies, cakes, winter wears, books, perfume, Christmas mugs and much more at discount rates. Shop online at Amazon, Flipkart or any other gift portals now on discount rates!
3# Fitness and Health Care Watch: This is an amazing gift you can buy for her which she can wear any time of the day, and at the same time earn some brownie points from her. The fitness and health care watch is water-resistant and utilized as a personal health monitor. So the women can wear and enjoy their hobbies like tuna fishing, spelunking, mountain climbing, gardening etc.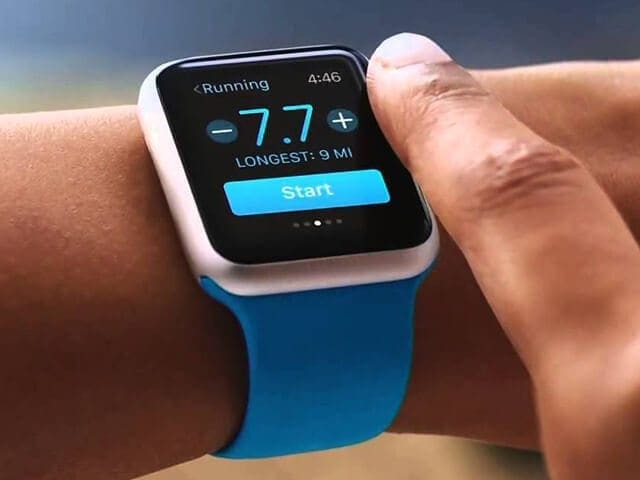 4# Book Flight or Train Tickets in advance: You can gift two flight or train tickets to your partner for a wonderful trip together and she would be more than surprised. Booking flight or train tickets from beforehand will give you cheap fare. So avoid festive booking at the end moment and book it now!

5# Playbar: Playbar is definitely an ideal addition to your home theater if you love watching movies and listening to music. It is a realistic, powerful sound for your TV with nine amplified speakers, expanding to 3.1 or 5.1 surround sound by including SONUS rear speakers and SUB.
6# An Attractive Kindle Fire Tablet: You can boost interest in technology by gifting your wife or mom with a Kindle Fire HD 8. She can not only check email and social networking sites but also access the latest movies, books, video games, etc. With 12-hours of battery life, 16 GB 7th generation, this tablet has the capacity of holding several books and movies.
7# Bake Cakes and Cookies at Home: Baking cakes are always fun; so try out with few delicious home-made cakes like orange cake, date cake, chocolate cake, pineapple cake, mixed fruit cake, apple cake in the cake oven and share it as a gift with the favorite person in your life. When you see their amazing expression when they relish your cake, you would be more than happy. Parents can allow their kids to assist them in preparing the cake and make it a memorable experience.
8# Road Running Shoes: Nowadays most of the people have become very conscious of their health and are running daily to stay fit. Present your loved one with those unique designed road running shoes which on wearing gives them delightful experience, thus offering softness to the soles and protection where needed in their foot.
9# Recycled Gifts: You can present recycled gifts that you received on your birthdays or any other occasion before, and it's in good condition. It looks new and packaged originally. You can re-gift items like recycled handbags, recycled colored book Christmas tree, makeup case for comics' lovers, Boho cuff bracelet, men leather jeans-blue bracelet, two metal roses and vase, recycled purse, GUITAR String WINE Charms, etc to your friends.
10# Camera: If you love photography or your sibling have a great interest in capturing lovely moments, then get set to gift a perfect camera of a well-known brand which will help by clicking brilliant pics while traveling to various cities.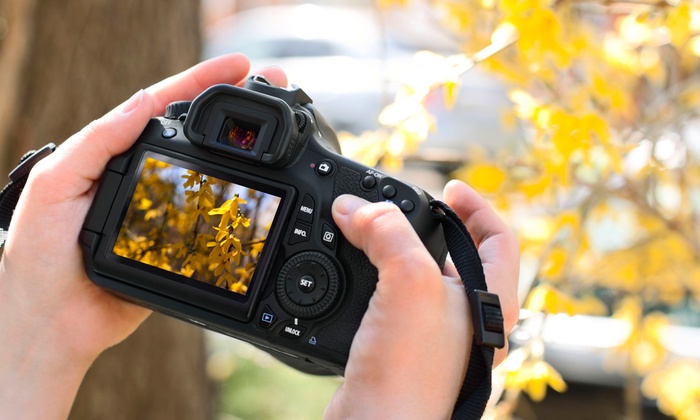 11# Sweater Mittens: For making sweater mittens, you require an old sweater and few following items like paper, pencil, scissors, thread, and pins. Sweater Mittens (socks, gloves) would be a perfect Christmas gift that would cost you nothing at all.
12# Pretty Earrings: Pearl and diamond earrings are always the favorites of girls. With the approach of Christmas, pick an elegant earring of pearl or diamond as per your budget for your sweetheart. She will look amazing and glitter wearing your earring.
13# Gifts purchased with Gift Cards: If anyone has a few gift cards in their wallet which still has credit, then make use of them to purchase Christmas gifts for your colleagues. This is the best form of re-gifting which you would like seeing in other's homes. You can even sell your gift cards online and utilize the money to purchase gifts.

14# Christmas Tree Ornamentation: One of the lovely gestures for gifting someone is to create an innovatively decorated Christmas tree. One can decorate the paper-built Christmas tree and beautify it with the use of ribbons, colorful strings, balls, Christ pic, mini stars, along with small goodies and socks attached to the tree. One can embellish the Christmas tree at your friend's place to whom you're gifting, or make it ready for your home and gift him/her outside or by going to their home.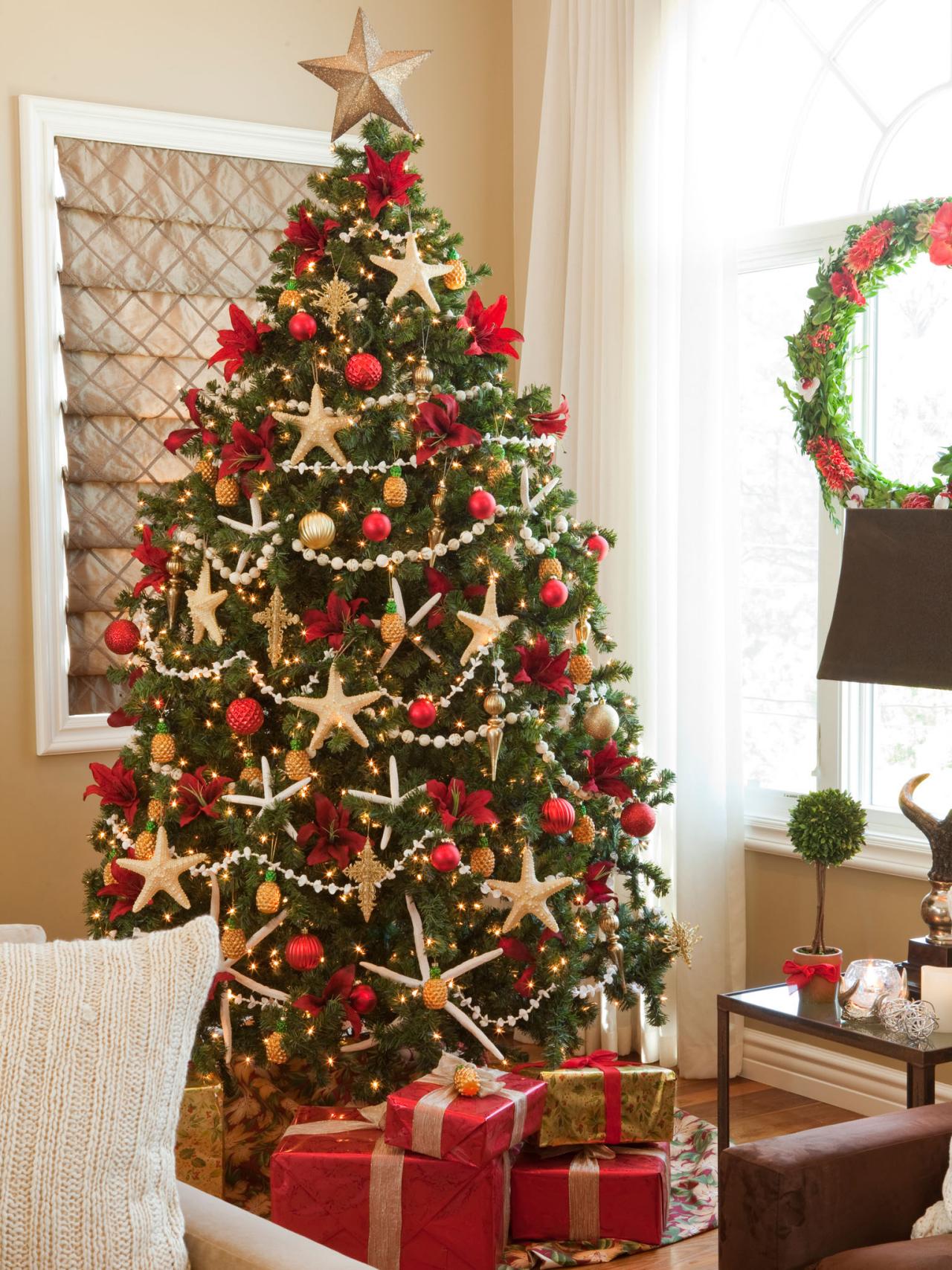 15# Make-up Bags and Fancy Bags: Women love to style themselves with a good makeup. Order an attractive floral makeup bag for your sister or mom.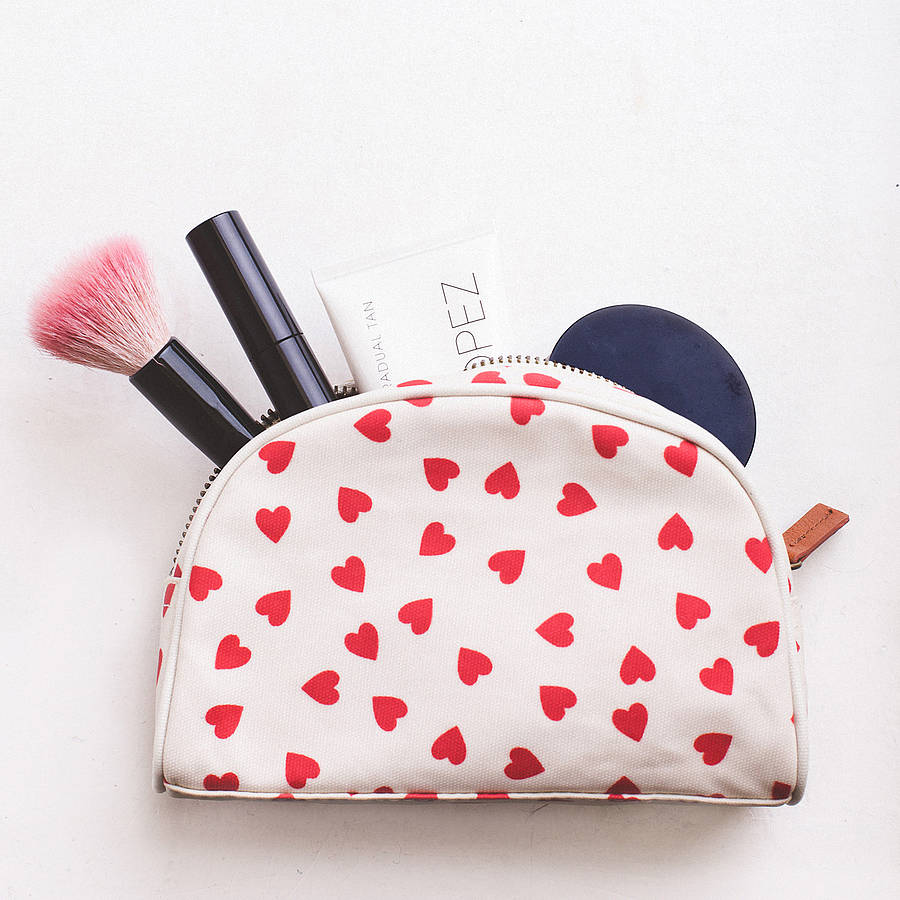 Hands bags are always a craze for women; gifting a beautiful top handle handbag is always appreciated. You can even choose a handcrafted bag with a personal touch on it.
Gift fancy bags (YouTube)
16# Scrabbled Bracelet: If you have an old Scrabble game at home, then use its lettered tiles to carve a superb bracelet with their name on it. You can take the help of online instructions on how to create a Scrabble Bracelet and personalize it with your girlfriend or friend's name with wooden tiles.  
17# AeroGarden: Many women have a knack for growing plants in their garden or having few herb pots on their balcony. She will adore your sweet gesture of having a modern herb garden which suits rightly on her kitchen countertop. The green aero garden includes Gourmet Herb 7-Pod seed kit comprising Thai Basil, Genovese Basil, Thyme, Parsley, Dill, Chives, and Mint. It also has 30-watt LED lighting system, and an easy-to-use control panel that reminds when to add water, nutrients, turns the light on and off and even offers other timely tips.
18# Massaging Bed Rest: Gift yourself an impressive massaging bed rest that would relieve your tiredness, tension and muscle tightness. The comfortable bed rest has a cup holder and a pocket for holding magazines and books to read while sipping coffee or tea. The soft cushioning helps give comfort to the back, thus easing down pressure or pain.
19# Foot Massager with Heat: Your woman must be too busy with her work that she might fail to take care of her foot. The best way to show your care is to surprise her with a comfy massaging foot warmer to melt down all her stress of the day and receive her vibrant smile.
20# Food Gifts: You can cheer up your siblings, your girlfriend, your friends or even yourself by presenting them with different kinds of food gifts like Cookie Basket, Cocoa Classics, Caramel Clusters, Chocolate Gift Box, Dried Fruit Gift Basket, Candy Filled Cane, Chocolate Cookie Train Decorating Kit, etc.
Well, decide what gift you're presenting your loved ones by taking the help of above gifts, and make their Christmas exceptional! Pick the best gift this Christmas without any delay! Merry Christmas to everyone! 🙂





A proficient Web Content Developer (Technical and Non-Technical Writer), Blogger, and Freelance Content Writer. A happy author of www.w3buzz.in! She is a creative person, always eager to learn new aspects, and seeking new ways for improving skills in her field. She loves traveling & photography; also, a sports enthusiast!
Follow me as @SanghamitraRch on Twitter.
Latest posts by Sanghamitra Roychoudhary (see all)
A proficient Web Content Developer (Technical and Non-Technical Writer), Blogger, and Freelance Content Writer. A happy author of www.w3buzz.in! She is a creative person, always eager to learn new aspects, and seeking new ways for improving skills in her field. She loves traveling & photography; also, a sports enthusiast!
Follow me as @SanghamitraRch on Twitter.