The Mukesh Ambani family will grace the beautiful occasion of the wedding of their eldest son Akash Ambani. Mukesh Ambani and Nita Ambani's eldest son Akash Ambani will marry Russell Mehta and Mona Mehta's daughter Shloka Mehta in a magnificent wedding to be held in Mumbai. It would be a three-day awesome celebration, starting from Saturday, 9th March 2019.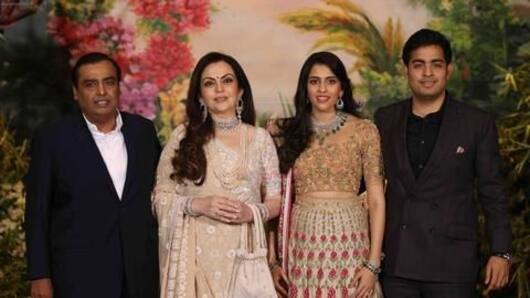 Ambanis are famous for arranging big fat weddings for their children, and this time too they are leaving no stones to make it even more impressive! Antilla, the Ambani house is already beautified with flowers, lights, and decorations. Wedding preparations are in full speed with last minute touch-ups. Nita and Mukesh Ambani are all set to welcome their daughter-in-law officially to their home. The Ambanis and Mehtas are hosting 3-day wedding parties at Jio World Centre in Bandra-Kurla Complex, Mumbai for their guests.  The celebrations for Akash-Shloka wedding and reception will be on 9, 10 and 11 March.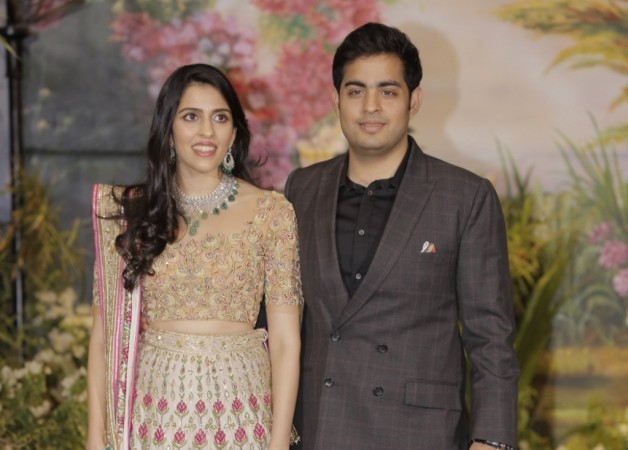 Akash Ambani's Bachelor's Party hosted in St. Moritz
The bachelor's party of Akash Ambani was hosted in St. Moritz, Switzerland on 23rd (Sat), 24th (Sun), and 25th (Mon) February 2019. Nearly 500 guests flew to attend Akash's party in two aircraft who are his friends from Bollywood, including his close friend, Ranbir Kapoor and family friend, Karan Johar. Even Shloka Mehta too was present there and all the guests had a lot of fun with the couple. The pre-wedding bash was enjoyed by the guests thoroughly.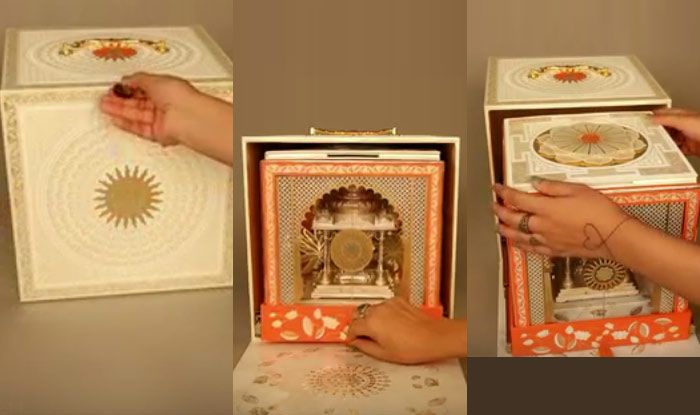 Wedding-cum-Reception Celebrations: Details
Wedding Ceremony: 9th March, Saturday
Venue of wedding ceremony: Jio World Centre in Bandra Kurla Complex, Mumbai.
Wedding Date of Akash-Shloka: Saturday, 9th March 2019.
Mangal Baarat > assemble at Trident on Saturday, at 3.30 pm in Mumbai.
From Trident, the baratis leave for Jio World Centre in Bandra Kurla Complex.
High Tea party > hosted for guests at Jio World Centre at 6.30pm on 9th
Wedding Ceremony of Akash-Shloka > takes place from 7.30 pm onward.

Nita and Mukesh Ambani, Akash, Isha and Anand, Anant Ambani, Radhika Merchant (Bollywood)

Baarat dancing on Akash's wedding (Latestly.com)

The invited Baraatis had great fun dancing, along with Akash Ambani, Nita and Mukesh Ambani (India TV)
Wedding Celebrations: 10th March, Sunday
Wedding Date: Sunday, 10th March 2019.
Venue of wedding celebrations: Jio World Centre in Bandra Kurla Complex, Mumbai.
Mangal Parv Ceremony: 10th March, followed by,
Lavish bash to be thrown by Ambanis and Mehta's families for their guests: Sunday evening.
Politicians, top bureaucrats, Bollywood stars, and business tycoons attending the party.
A star-studded party for the newly wedded couple.

Akash and Shloka with Isha (The National)

A ritual is done by Akash and Shloka (India Today)

Priyanka, Shahrukh and Gauri Khan, Abhishek, Aishwarya, and daughter Aradhya in Akash's wedding (Bollywood)

Siddharth, Kiran and Aamir Khan, Yuvraj (GQ India)
Wedding Reception: 11th March, Monday
Wedding Reception Date: Monday, 11th March 2019.
Venue of Wedding Reception: Jio World Centre in Bandra Kurla Complex, Mumbai.
Official wedding reception of Akash and Shloka.
Bollywood stars and other prominent personalities to attend the reception.

Akash Ambani and Shloka Mehta looking beautiful on their reception (Times Now)

Akshay and Twinkle Khanna, and Rekha (Vogue India)

Sachin and Anjali Tendulkar on Akash and Shloka's reception (NDTV.com)

Tina and Anil Ambani (Times Now)

Shloka and Amitabh Bachchan (NDTV.com)

Akash and Shloka, Kriti, Dia, Ritesh and Lara, Abhishek, Aishwarya and Aradhya (NewsX)

PV Sindhu with her mother (Femina.in)

Shahid and Mira Kapoor (RepublicWorld.com)
Engagement of Akash-Shloka held in June 2018
Akash Ambani and Shloka Mehta were schoolmates and remained friends for almost a decade. After school completion, they both studied abroad for higher education but stayed in touch with each other. Later they dated each other and fell in love. Akash proposed to Shloka in Goa in March 2018 and the couple got engaged in June 2018 that was celebrated by Ambanis and Mehtas with many lavish ceremonies to mark this occasion. Well, Akash Ambani is working as Chief of Strategy, Reliance Jio Infocomm, Mumbai, and is also the co-owner of Mumbai Indian. Shloka Mehta is the director of his father diamantaire, Russell Arunbhai Mehta's company, Rosy Blue Foundation.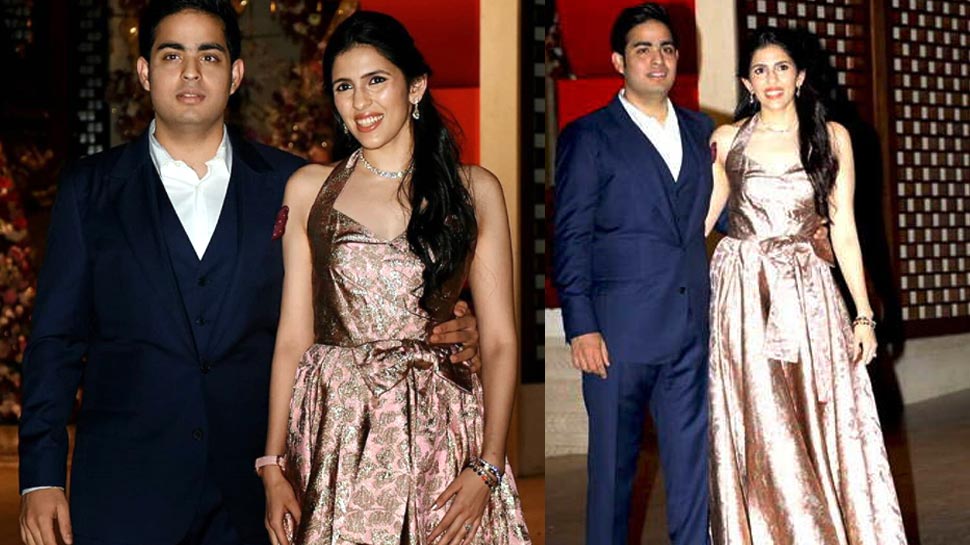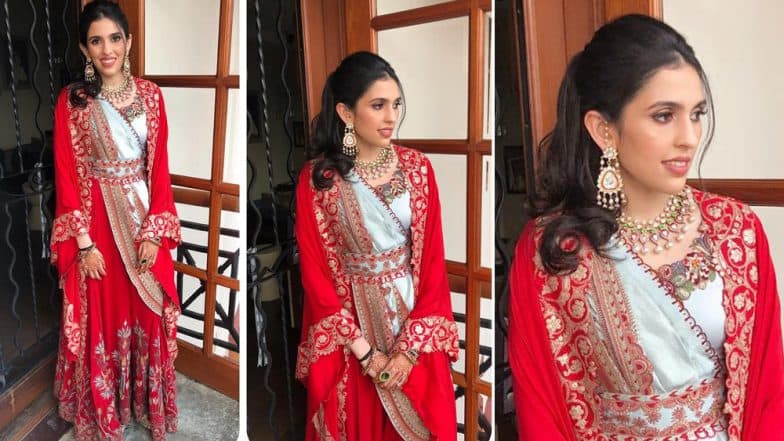 Soon after Akash and Shloka's engagement parties, Ambanis threw the engagement parties of their daughter Isha Ambani and Anand Parimal at Lake Como in Italy. It was followed by wedding ceremony-cum-reception parties for Isha-Parimal. Isha Ambani is the twin sister of Akash Ambani. Now the Ambanis are geared up for their son Akash's wedding and the whole family of Ambanis including mother Kokilaben Ambani, Isha Ambani and Anand Parimal and his family, younger brother Anant Ambani and his rumored girlfriend Radhika Merchant, Anil Ambani, and Tina Ambani are equally participating in the big celebration.
Congratulations to the beautiful couple, Akash Ambani and Shloka Mehta! 🙂





A proficient Web Content Developer (Technical and Non-Technical Writer), Blogger, and Freelance Content Writer. A happy author of www.w3buzz.in! She is a creative person, always eager to learn new aspects, and seeking new ways for improving skills in her field.
Follow me as google.com/+SanghamitraRoychoudhary
Latest posts by Sanghamitra Roychoudhary (see all)
A proficient Web Content Developer (Technical and Non-Technical Writer), Blogger, and Freelance Content Writer. A happy author of www.w3buzz.in! She is a creative person, always eager to learn new aspects, and seeking new ways for improving skills in her field.
Follow me as google.com/+SanghamitraRoychoudhary