All the fans of Akshay Kumar can rejoice heartily as their favorite star is arriving with his much-awaited movie Jolly LL.B 2. Yes, you have heard it right, Bollywood's biggest star Akshay Kumar is already splashing colors over the town with his Holi song 'Go Pagal' along with co-star Huma Qureshi. Though Holi occasion is yet to arrive in the next month, but its Akshay has welcomed Holi from early as viewers too are driven crazy with his Go Pagal song, and one can't stop themselves on dancing on its steps, imitating the Khiladi Kumar. Jolly LLB 2 is a courtroom drama where Akshay is donning his court and is looking simple yet dynamic.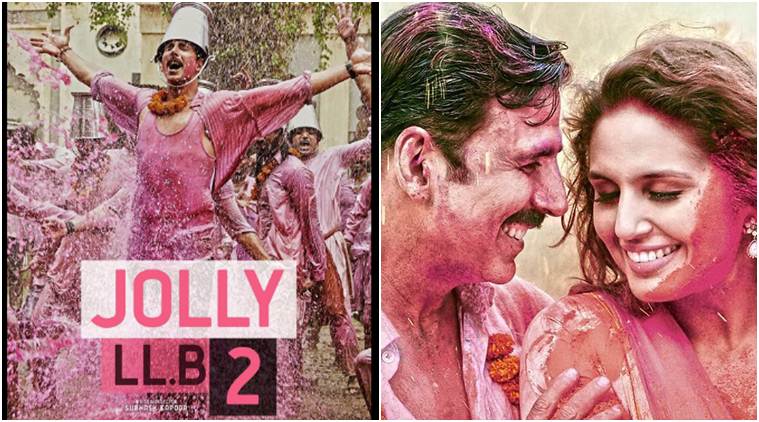 Plot/Storyline
The storyline revolves around courtroom mainly where lawyer, Jagdishwar Mishra [Akshay Kumar] is fighting a case against the powerful and merciless lawyer Sachin Mathur [Annu Kapoor], giving justice to the innocent. This courtroom drama derides the perception of India legal system. Akshay Kumar is seen wearing the outfit of a lawyer with a 'tika' on his forehead and also sporting a moustache. His simple appearance has already created lots of curiosity among his loyal fans. Most of the scenes are shot in Lucknow. When trailer of Jolly LL.B 2 has already created a tremendous buzz, the film will surely be a super-hit in the theaters.
Trailer link: https://www.youtube.com/watch?v=fjzjw96hRCY
Star Casts of Jolly LL.B 2
Akshay Kumar as Jagdishwar Mishra [Jolly] [Lawyer]
Huma Qureshi as Pushpa Pandey [Wife of Jagdishwar Mishra]
Annu Kapoor as Sachin Kantilal Mathur
Saurabh Shukla as Justice Sunderlal Tripathi [Lawyer]
Manav Kaul as Iqbal Qasim
Nikhil Dwivedi as Siraj Alam
Inaamulhaq as Suryaveer Singh
Sayani Gupta as Hina Siddiqui
Arshad Warsi as Jagdish Tyagi a.k.a. Jolly [cameo]
Shubhangi Latkar
Crazy Vibrant Songs of Jolly LL.B 2
Song number one that got released on Jolly LL.B 2 is 'Go Pagal' where Akshay Kumar is seen dancing in full-on Holi mood with various colors and water, and Huma Qureshi too is shaking legs with him. They both are drenched in festivity making the occasion even more vivacious with lots of water splashing, painting Holi colors, pan eating, drinking sharbat and many more fun. This song has captured everyone's hearts with great vibrancy. Akshay tweeted earlier, "#GoPagal our first song, my favorite song from #JollyLL.B 2!" Akshay Kumar is hitting off the dance floor just like a normal man at the time of Holi in the song Go Pagal in Jolly LL.B 2.
Song link: https://www.youtube.com/watch?v=iFARFbekNl8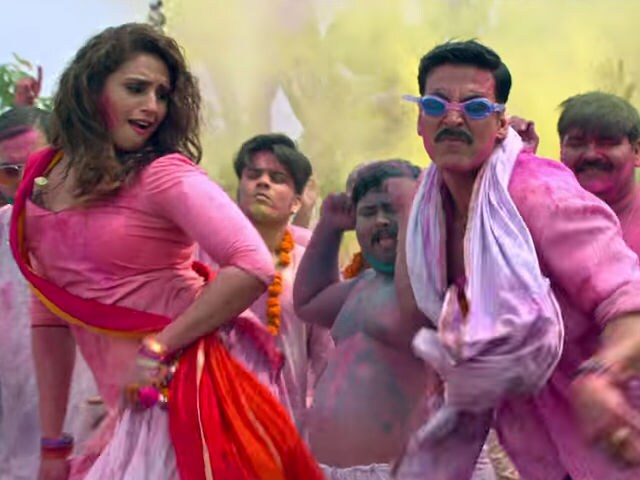 Akshay's second son that has become a hit and also a favorite of him is 'Baawara Mann'. It is an extremely romantic song that showcases Jolly (Akshay Kumar) and Pushpa Pandey's (Huma Qureshi) bonding and their beautiful romance that is visible between them. Baawara Man is such an amazing song that one would like to sing in their mind.
Song link: https://www.youtube.com/watch?v=xuMFlMMz–4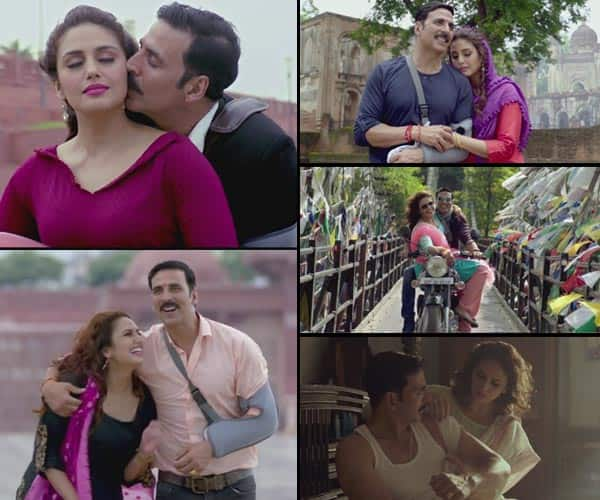 The third song of Jolly LL.B 2 that got released is 'Jolly Good Fellow'. This is an exciting Jolly Good song which is extracted from the nursery rhyme "For he's a jolly good fellow". The setup of this song sequence is beatified with clowns surrounding Akshay-Huma as they all dance merrily.
Song link: https://www.youtube.com/watch?v=iz3nhmKcg8c
Release Date
Movie Name: Jolly LL.B 2
Genre: Comedy, Drama
Release Day/Date: Friday, 10th February 2017
Written by: Subhash Kapoor
Screenplay by: Subhash Kapoor
Directed by: Subhash Kapoor
Cinematography by: Kamal Jeet Negi
Music by: Manj Musik, Meet Bros, Chirantan Bhatt

Akshay Kumar, Annu Kapoor and Saurabh Shukla in cartoon design (www.youtube.com)
 So all you Akshay Kumar fans- visit your nearest theatre to watch his movie "Jolly LL.B 2" releasing on 10th February, 2017! It would be great to watch yet another brilliant movie of Akshay Kumar as a lawyer this time! 🙂





A proficient Web Content Developer (Technical and Non-Technical Writer), Blogger, and Freelance Content Writer. A happy author of www.w3buzz.in! She is a creative person, always eager to learn new aspects, and seeking new ways for improving skills in her field.
Follow me as google.com/+SanghamitraRoychoudhary
Latest posts by Sanghamitra Roychoudhary (see all)
A proficient Web Content Developer (Technical and Non-Technical Writer), Blogger, and Freelance Content Writer. A happy author of www.w3buzz.in! She is a creative person, always eager to learn new aspects, and seeking new ways for improving skills in her field.
Follow me as google.com/+SanghamitraRoychoudhary