There is an excitement in the air with the arrival of Ganesh Chaturthi occasion. This year Ganesh Chaturthi is celebrated from 2nd September to 12th September. The festival is mainly celebrated in Gujarat, Maharashtra, Odisha, West Bengal and Karnataka with great enthusiasm and fervour.
In fact, two-three days before the festival, people welcome huge to medium-size idols of Lord Ganesha in the pandals made in their respective areas with lightings, music, and dance. As Ganpati ji is loved by one and all, people install the wonderfully decorated Lord Ganesh idols in their homes. Many are buying eco-friendly idols and also paper-made idols. Some also take effort to make clay idols and decorate the Lord in their creative way. They even decorate the pandals and even their puja place at home with lights, colorful papers, and flowers.
The biggest Ganesh idol in Mumbai is Lalbaugcha Raja as this year the background is beautified on spacecraft and solar system. Huge number of people visit Lalbaugcha Raja to pay their darshan. Viewers can watch live 9-day puja celebrations on Vodafone Play online.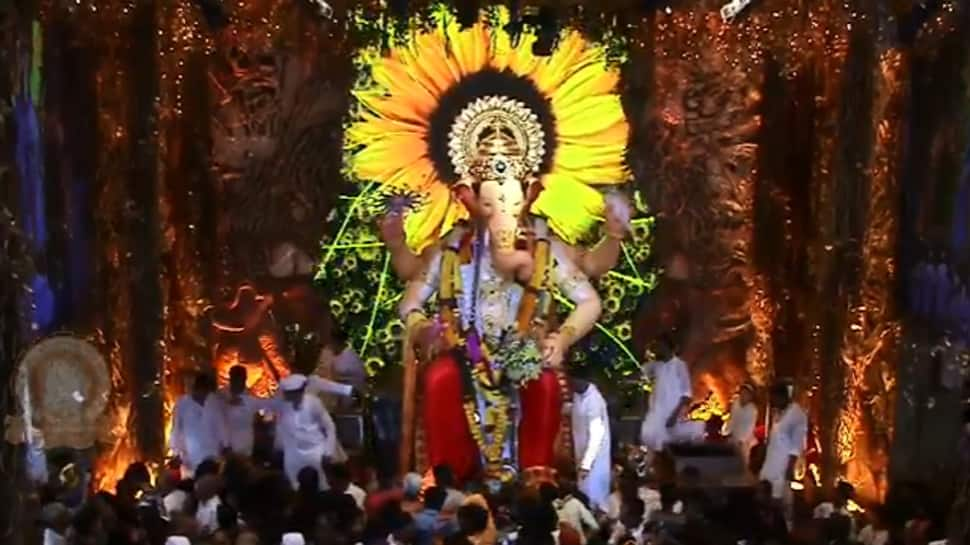 Siddhi Vinayak Mandir in Mumbai every year brings an artful idol of Lord Ganesha and devotees to visit this legendary temple in tremendous numbers. Ganpati ji is celebrated in a grand way with drum beats and hymning of Ganpati Bappa Morya!
Abhishekham performed for Lord Ganesha
Lord Ganesha is performed Abhishekham with Panchamrit which is made of jaggery, milk, curd, ghee, and honey. After the Abhishek, the Ganesh idol is wiped with a new cotton cloth. Then the Lord is adorned with a new colorful cloth and a turban on his head and a Janeuyu is put around his torso. Then Lord Ganesh deity is applied with a tikka along with haldi and kumkum on Bappa's forehead. Lord Ganesh further beautified with flower garlands and also offered with Durva grass.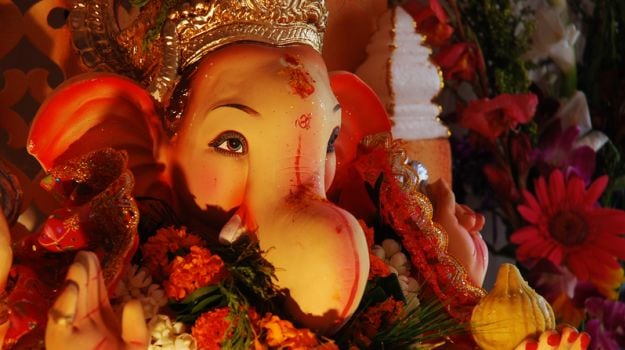 Prasad offered to Lord Ganesha
Devotees arrange various kinds of prasad that are offered to the deity on the 9-days of the festival. Modak, a steamed sweet delicacy is Ganesha's favorite. Modak can be prepared with distinct fillings. Other offerings to Ganpati ji are boondi ka laddoo, til ka laddoo, fresh fruits, coconut, paan, and many different sweets and chocolates.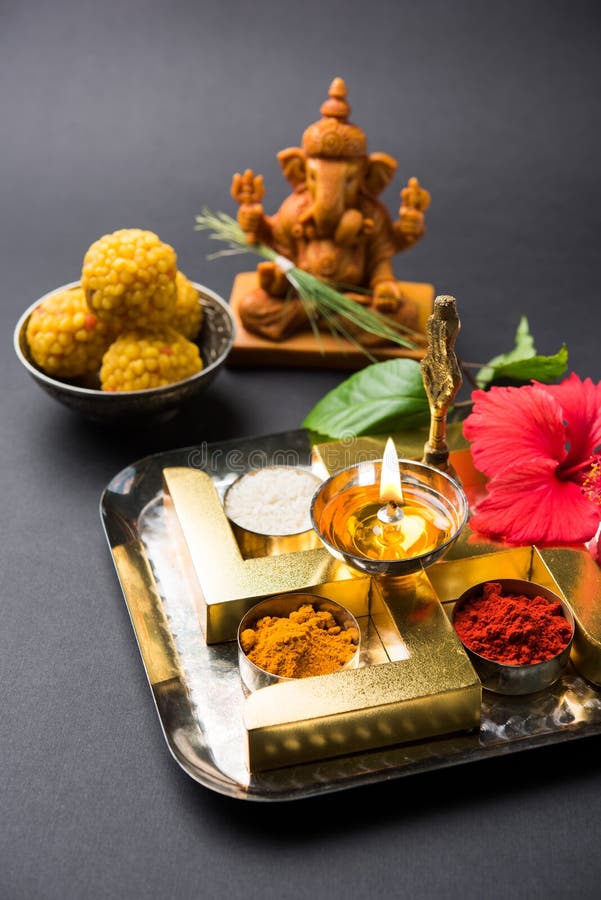 Well, according to the tradition, Lord Ganesha is immersed in water on one and half-day or a fifth day or on the teeth or eleventh day. Devotees bid adieu with a heartful promise that Lord Ganesha will return back soon next year. As per the legend, it is said the Ganpati Bappa heads back to his parents, Lord Shiva and Goddess Parvati at Mount Kailash.
Also recommended: 5 Best Gift Ideas for Ganesh Chaturthi
Wishing everyone a very Happy Ganesh Chaturthi! 🙂





A proficient Web Content Developer (Technical and Non-Technical Writer), Blogger, and Freelance Content Writer. A happy author of www.w3buzz.in! She is a creative person, always eager to learn new aspects, and seeking new ways for improving skills in her field.
Follow me as google.com/+SanghamitraRoychoudhary
Latest posts by Sanghamitra Roychoudhary (see all)
A proficient Web Content Developer (Technical and Non-Technical Writer), Blogger, and Freelance Content Writer. A happy author of www.w3buzz.in! She is a creative person, always eager to learn new aspects, and seeking new ways for improving skills in her field.
Follow me as google.com/+SanghamitraRoychoudhary