Dates may vary as per the occasions happening across the country and abroad, but International Women's Day is one such occasion that falls on 8th March, every year. This day is celebrated in the honor of every single woman and their bravery to survive in this tough world and succeed in their personal and professional lives.


March 8 indicates the achievements of women from various fields of life, their inspiring life and the courage they have built to success over difficulty. This day also signifies towards empowerment of women to form a better world that is free from poverty, violence discrimination, injustice, and disrespect.



The goal of International Women's Day is to dedicate this day to all the beautiful women and also expand social and political awareness of the women's struggles throughout the world. The objective is to take productive action towards executing women's equal rights in this society. Across the world, the women's day has been greatly celebrated for cheering the achievements of women and also their plights. It is also important to observe this day for creating awareness among women to raise their voice for the disrespect and the tortures they might be facing in their lives.





Each and every woman should stand up for themselves and on this special Women's Day, they should pat themselves for reaching till here with an aim to rise higher in their individual lives. People who have such lovely women in their lives should appreciate and express love and the best way would be in the form of showering special gifts! A woman plays an excellent role in her life, be it as a sister, mother, daughter, wife or daughter-in-law. Make her feel special and valued with priceless gifts and praises!
Online gift portals like Flipkart, Amazon, Snapdeal are the best medium to provide you wide ranges of opportunities to select the best gift for her, in order to make long-lasting impressions. In case she doesn't like it, there's always a chance for her to change and buy her choice. You can also get her a pretty customized gift that will surely touch her heart.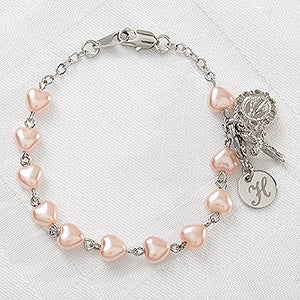 Well, it's not just Women's Day you should gift the important women in your life, but you should do so often because she does so much for you whole-heartily that this is a small way to cheer her up and appreciate her efforts! Even women can also gift themselves whatever they want to, not just today but any other day because you're the best! More power to the amazing women across the world! Happy Women's Day to all the lovely women out there! 🙂





A proficient Web Content Developer (Technical and Non-Technical Writer), Blogger, and Freelance Content Writer. A happy author of www.w3buzz.in! She is a creative person, always eager to learn new aspects, and seeking new ways for improving skills in her field.
Follow me as google.com/+SanghamitraRoychoudhary
Latest posts by Sanghamitra Roychoudhary (see all)
A proficient Web Content Developer (Technical and Non-Technical Writer), Blogger, and Freelance Content Writer. A happy author of www.w3buzz.in! She is a creative person, always eager to learn new aspects, and seeking new ways for improving skills in her field.
Follow me as google.com/+SanghamitraRoychoudhary