Our country is in plans to have its consistent seaplane services along with the government as they have shown a clearance for 'water aerodromes'. Last December Prime Minister Narendra Modi flew in one of the seaplanes from Ahmedabad's Sabarmati River towards Dhabi dam Mehsana and took a speedboat on the river while return; hence seaplanes have suddenly become well-known.
One of the first water aerodromes will be executed at Sabarmati River and Sardar Sarovar Dam in Gujarat, and Chilika in Odisha. This is a great project that will be accomplished on a higher level.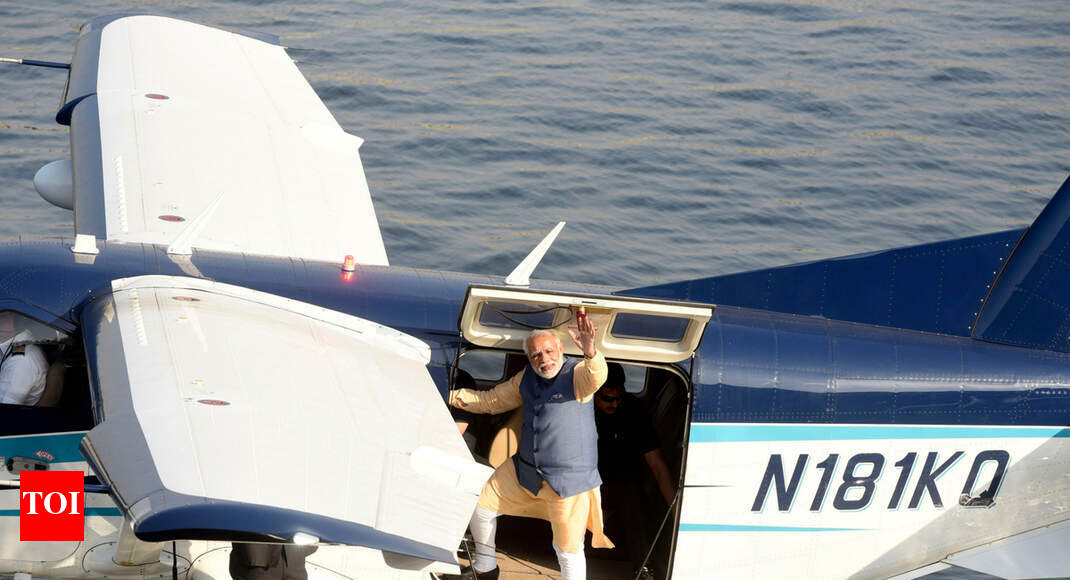 In Gujarat, three routes have been shortlisted for the start of seaplane service that would cover Sabarmati Riverfront towards Dharoi Dam linking the Ambaji temple, also Sabarmati Riverfront connecting to the Statue of Unity near Narmada dam and even the Tapi Riverfront in Surat towards the Statue of Unity.
According to Union Aviation Minister Suresh Prabhu on Saturday, "Much-awaited approval has been offered for the creation of water aerodromes in different states across the country. This remarkable move will do full promotion of state tourism and also connect few religious places." Five states, including Odisha, Gujarat, Maharashtra, Andhra Pradesh, and Assam has been selected for the expansion of water aerodromes. For the first stage of the project to set off, Chilika Lake [Odisha], Sabarmati River Front and Sardar Sarovar Dam [Gujarat] have been identified. Licenses of water aerodromes will also be approved very soon.
The government has been executing to finalize the rules for implementing this seaplane a steady feature in the country's connectivity, apart from trains and airplanes. Multiple great players like Pawan Hans and SpiceJet also plan to acquire seaplanes.
It would be brilliant for the people to travel conveniently to the seaplanes to their destinations. Do share your comments with us on this new concept of seaplanes!





A proficient Web Content Developer (Technical and Non-Technical Writer), Blogger, and Freelance Content Writer. A happy author of www.w3buzz.in! She is a creative person, always eager to learn new aspects, and seeking new ways for improving skills in her field.
Follow me as google.com/+SanghamitraRoychoudhary
Latest posts by Sanghamitra Roychoudhary (see all)
A proficient Web Content Developer (Technical and Non-Technical Writer), Blogger, and Freelance Content Writer. A happy author of www.w3buzz.in! She is a creative person, always eager to learn new aspects, and seeking new ways for improving skills in her field.
Follow me as google.com/+SanghamitraRoychoudhary