With the exit of the successful Super Dancer season 3, Sony is set to sail in the new singing journey with its new show named Superstar Singer. Sony Entertainment Television (SET) has been grabbing high TRPs in the weekends with its interesting reality shows with children, and this time they are showcasing the singing talent of the children from 6 till 15 years age from across the country. The Superstar Singer begins its new season from Saturday, June 29 which will be basically on every Saturday-Sundays from 8 pm time-slot till 9.30 pm.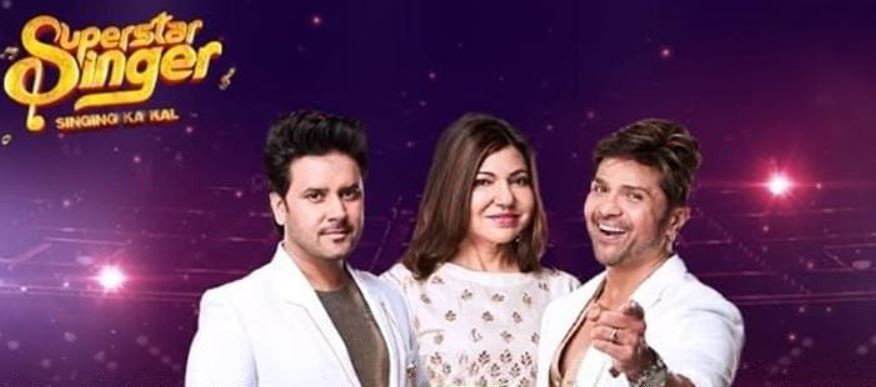 The three power-packed judges of Superstar Singers show will be the well-known playback singer with her golden voice- Alka Yagnik, the wonderful Bollywood playback singer- Javed Ali, and the multi-talented music-director, composer and singer- Himesh Reshammiya.  The Superstar Singer show is co-produced by the independent business unit of Sony Pictures Networks India (SPNI) – StudioNEXT, and The Talent Company (TCT).
The 4 Captains for the Participants
The audition round has already been finished and the top 18 participants have been selected. The Superstar Singer will offer a great platform for the aspiring contestants who will be guided and well-groomed under their mentors. The 4 captains who're responsible to train their shishyas- captains Jyotica Tangri, Salman Ali, Nitin Kumar, and Sachin Valmiki. They have actually traveled to various parts of India and handpicked the best singing talent who have a huge passion for music and have a superb voice.
The captains will help their contestants to improve at every level and exhibit their best singing in front of the judges and the audiences. The selected children from 6 to 15 years will compete against each other to display their magnificent singing talent to be in the competition. There would be audience voting every week and the contestant getting the least voting will go back home. As the competition would be tough, the contestants have to set their standards pretty high.
TV anchor Jay Bhanushali will be hosting the Superstar Singer as the show would be a super package filled with singing, fun, entertainment and the journey of the contestants. The weekends would be surely happening with remarkable singing talents showing their amazing singing on several Bollywood songs.
Let the new journey of singing begin on Sony from June 29 to discover the country's first Superstar Singer! Don't forget to watch Superstar Singer on Sony, every Saturday and Sunday from 8 pm onwards! You can also watch the latest episodes on SonyLiv app and also vote for your favorite singing contestant every weekend. Share your views with us on the new singing reality show! 🙂

A proficient Web Content Developer (Technical and Non-Technical Writer), Blogger, and Freelance Content Writer. A happy author of www.w3buzz.in! She is a creative person, always eager to learn new aspects, and seeking new ways for improving skills in her field.
Follow me as google.com/+SanghamitraRoychoudhary
Latest posts by Sanghamitra Roychoudhary (see all)
A proficient Web Content Developer (Technical and Non-Technical Writer), Blogger, and Freelance Content Writer. A happy author of www.w3buzz.in! She is a creative person, always eager to learn new aspects, and seeking new ways for improving skills in her field.
Follow me as google.com/+SanghamitraRoychoudhary