Dance India Dance is back on Zee with its seventh season. The most popular dance show, DID – The Battle of Champions began its new season from Saturday, June 22. The weekend looks exciting with super-talented dancers showcasing various forms of dances on the show, along with Bollywood queen Kareena Kapoor Khan making her debut on TV as a judge. The other two judges are choreographer Bosco Martis and rapper Raftaar. Season 7 DID is hosted by Dheeraj Dhoopar. DID offers a great platform for the budding dancers to show their dances and achieve their dreams.
Selection Format
The first stage is the Open Audition stage which covers 5 to 6 metro cities of India and anyone who is aged 15 to 30 years can go for this audition. If they are able to impress their masters on the spot, receives a Hat called Taqdeer Ki Topi [Hat of Destiny] to move to the second phase in Mumbai.
The second stage is the mega audition round where 100 participants will have to prove themselves in the overall well-rounded dance ability, stamina, and their ability to perform under pressure. Then the top 36 competitors are selected, where they will show solo performances, followed by 16 participants who are selected for the final audition. Well, the top 16 are divided into 4 teams – Paul Marshal's West Ke Singhams, Palden Lama's East Ke Tigers, Bhawna Khanduja's North Ke Nawabs, and Sneha Kapoor's South Ke Thalaiwa. Each team's 4 dancers compete against each other and every Sunday, on audience's voting, the one who gets the least vote, goes back home.
Kareena Kapoor Khan debuts on TV for the first time
Bollywood actress Kareena Kapoor Khan made her debut on Zee TV's Dance India Dance, Season 7. She is excited about her new journey. She said that she won't prefer working more than 8 hours for the show. That's because she wants to give her son Timur her time. Even the audience loves to see Kareena on the TV screen.
The Three Judges of Dance India Dance
Kareena Kapoor Khan
Bosco Martis
Raftaar

Kareena, Bosco, and Raftaar on DID stage having a good time (Hindustan)
Coaches as per the Zones
1# Paul Marshal (West Ke Singhams)
Mansi Dhruv (Bollywood)
Kings Squad (Hip-Hop)
Akshay Pal (Popping)
Pranshu & Kuldeep (Lyrical)
2# Palden Lama (East Ke Tigers)
Nrutya Naivedya (Odissi)
Richika Sinha (Contemporary)
Pop & Flex (Popping)
D. Hasan (B-Boying)
3# Bhawna Khanduja (North Ke Nawabs)
Hardik Rawat (Contemporary and Hip-Hop)
Malka Praveen (Hip-Hop and Freestyle)
N-House Crew (Freestyle)
Unreal Crew (Tuttamation – Tutting, and Animation)
4# Sneha Kapoor (South Ke Thalaiwa)
The Soul Queens (Bollywood and Hip-Hop)
Ramya & Bhaskar (Freestyle)
Loyala Dream Team (Hip-Hop and Urban Choreography)
Anil & Tejas (Contemporary, Hip-Hop, Jazz, Bollywood & Folk)

Kareena Kapoor Khan having a great time on Dance India Dance stage with the participants (timesnownews.com)
In the earlier seasons, Grand Master Mithun Chakraborty used to come to few episodes as he is the head judge of DID series. Audiences have to wait and watch if Mithun Da will be back this season as Grand Master to say his golden words, Kya Baat, Kya Baat, Kya Baat on the outstanding dance performances by the participants! Every season, the super gurus (the choreographers) train their participants under them with brilliant concept dances, and even the judges boost the participants to improve in their dances every week.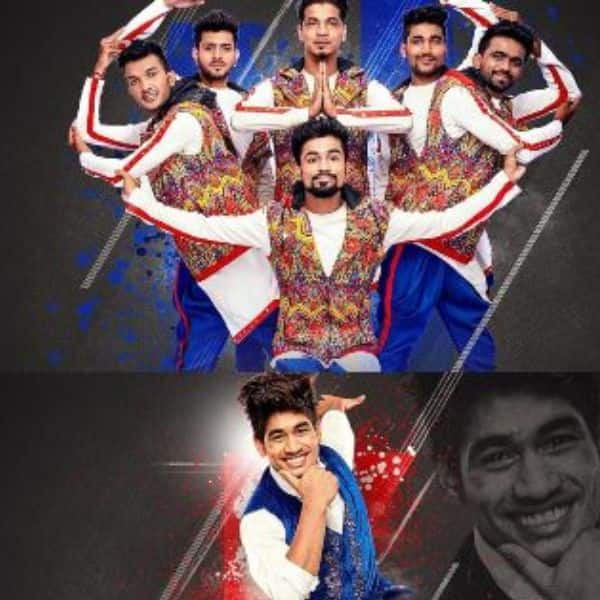 Watch out for the seventh season of Dance India Dance, started their journey from June 22, every Saturday-Sunday, at 8 pm! The latest episode, if missed, can be watched on Zee5 app. Enjoy the thrilling dance show that will exhibit distinct varieties of dance performances right on your screen! 🙂





A proficient Web Content Developer (Technical and Non-Technical Writer), Blogger, and Freelance Content Writer. A happy author of www.w3buzz.in! She is a creative person, always eager to learn new aspects, and seeking new ways for improving skills in her field.
Follow me as google.com/+SanghamitraRoychoudhary
Latest posts by Sanghamitra Roychoudhary (see all)
A proficient Web Content Developer (Technical and Non-Technical Writer), Blogger, and Freelance Content Writer. A happy author of www.w3buzz.in! She is a creative person, always eager to learn new aspects, and seeking new ways for improving skills in her field.
Follow me as google.com/+SanghamitraRoychoudhary