Chandigarh is a perfectly planned city that is completely unique from the rest of the country's other cities. It is not only beautiful, but also one of the greenest cities well-organized. The city is situated at foothills of Shivalik ranges of Himalayas. The climate remains favorable throughout the year, and because of its high urban planning, it is reflected upon as favorite tourist attraction. It is designed with parks, gardens, and lakes which make the city idyllic to explore the huge outdoors.
The cab service in Chandigarh will help you in visiting the stunning places of the city. Thus book Flight or train ticket online to Chandigarh from beforehand so that you can reach there on your planned date and enjoy your trip to the fullest.
Let's check out great things to look for in Chandigarh.
1# Nek Chand's Rock Garden: The Rock Garden in Chandigarh is named as Nek Chand's Rock Garden after its founder. The garden covers number of interlinked causeways which run alongside Sukhana Lake's waterfalls, and is set in the backdrop with potteries and sculptures of musicians, dancers, and animals. This extensive park is beautified like a fantasy land, comprising bridges, amphitheatres, narrow corridors, staircases, and cultural market.
2# Pinjore Gardens: Pinjore Gardens is a Mughal-era garden, which was designed by a Nawab during Mughal emperor Aurangzeb. The garden is superbly maintained that is widespread in seven levels, spread across with a lawn, palaces of Mughal and Rajasthani architectural styles, a Japanese garden, and a zoo.
3# Rose Garden: It is the biggest botanical garden in Asia, known as Zakir Hussain Rose Garden, spread over 30 acres. This garden is filled with striking red roses that would appeal the visitors. It even includes different ranges of medicinal herbs.
4# Sukhna Lake: Tourists can do boating in this artificial water lake and have leisure time with their family and friends. They can have a lovely surrounding view by strolling around the Sukhna Lake. It is a well-known resting and recreation stoppage, especially for the Chandigarh people. Sukhna Lake includes a children's fairground, ornamental gardens, pedalos for renting, and a good place to hang out and have food and drinks.
5# Leisure Valley: Leisure Park is a long park spread across 8 kms that covers many kinds of theme gardens. It is wonderfully crafted by Le Corbusier, placed in the erode valley of a flowing river.
6# International Dolls Museum: Chandigarh's Dolls Museum comprises of dolls and puppets from across 25 distinct countries. Set up in 1985, the Dolls Museum is administered by Indian Council Of Child Welfare. Children and adults would love to visit this museum and watch the cute puppets. Its key attraction is also toy train and the Indian section.
7# The Government Museum and Art Gallery: Tourists would like to visit this museum that covers natural art, history, architecture as well as nice portraits. The huge art gallery is one of the most attractive places in Chandigarh. It also includes distinct paintings, and coins from the historical and ancient times, and exclusive antiquities from Indus Valley Civilization times. People can also see dinosaur fossils kept in this gallery.
8# Terraced Garden: It is a unique picnic spot spread across 10 acres. The Garden being built in 1979 is hugely visited by people in the evening time to enjoy the peaceful atmosphere and cool breeze. It is a wonderful botanical garden properly maintained on the foothills of Shivalik Range, Himalayas.
9# ChattBir Zoo: This zoo is also known as Mahendra Chaudhry' Zoological Park. The zoo consists of wild animals, exotic animals, birds and also reptiles. Lion safari is an appealing thing to watch for in this zoo. Everybody visiting Chandigarh would love to roam in the ChattBir Zoo.
10# Cactus Garden: Covering a wide area of 7 acres, the cactus Garden is the biggest botanical garden in Asia. It adds more than 3500 distinct species of cacti that are of various colors. The Cactus Garden is set in the year 1987. Many tourists and botanists would like to come to this garden to gain knowhow about the Cactus.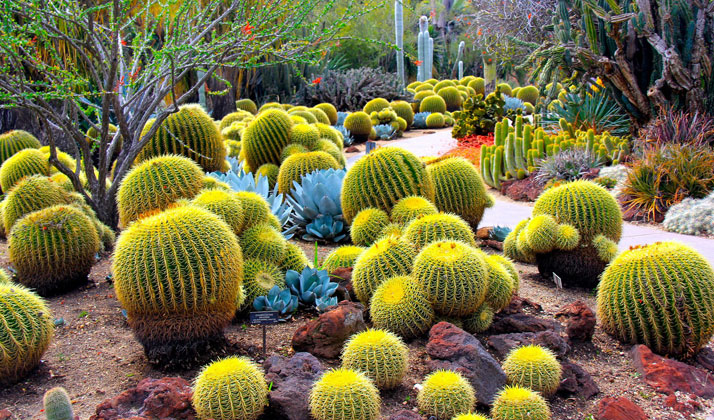 Also Read: 9 Best Things to Watch-out while travelling from Delhi to Chandigarh
Hence, cab service in Chandigarh (capital of the northern Indian states of Punjab and Haryana) provides the best ride to the above places that are a must-visit; so quickly book taxi online!





A proficient Web Content Developer (Technical and Non-Technical Writer), Blogger, and Freelance Content Writer. A happy author of www.w3buzz.in! She is a creative person, always eager to learn new aspects, and seeking new ways for improving skills in her field.
Follow me as google.com/+SanghamitraRoychoudhary
Latest posts by Sanghamitra Roychoudhary (see all)