The festival of Ganesh Chaturthi has started today with gaiety. Everyone has welcomed Ganpati Ji to their homes and localities with warm hearts. Ganesh Chaturthi is the most awaited festival of the year, and finally, Ganesh ji has made his grand entry with splendor and enthusiasm.
Ganesh puja has started on the fourth day of Hindu lunar-solar calendar month Bhadrapada. In few places Ganesh Chaturthi is celebrated for 2 days, 5 days or long ten days. In the whole of Gujarat and Maharastra, Ganesh Ji will be rejoiced for eleven-days this year from 25th August till 4th September 2017.  The Dasami date is behind 2017's extended celebration of Ganesh Ji, thus his departure will be on the 12th day, i.e. Tuesday, 5th September.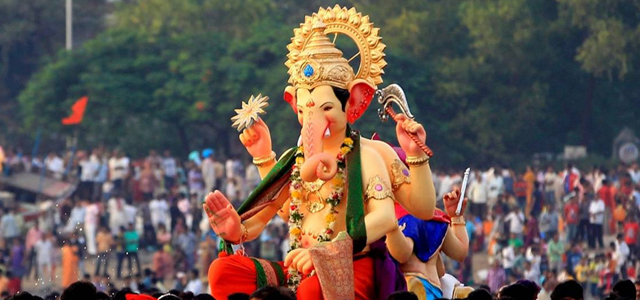 This festival is rejoiced to honor the elephant-headed Lord Ganesha's birthday. The son of Goddess Parvati and Lord Shiva, Ganesh Ji is famous for his 108 distinct names. Lord Ganesha is regarded as the God of prosperity, wealth and good luck. Ganesh Chaturthi is celebrated in Gujarat, Maharastra, Madhya Pradesh, Goa, Andra Pradesh, Karnataka, West Bengal, Odisha, Rajasthan, Chattisgarh, Telangana, Tamil Nadu, and Pondicherry.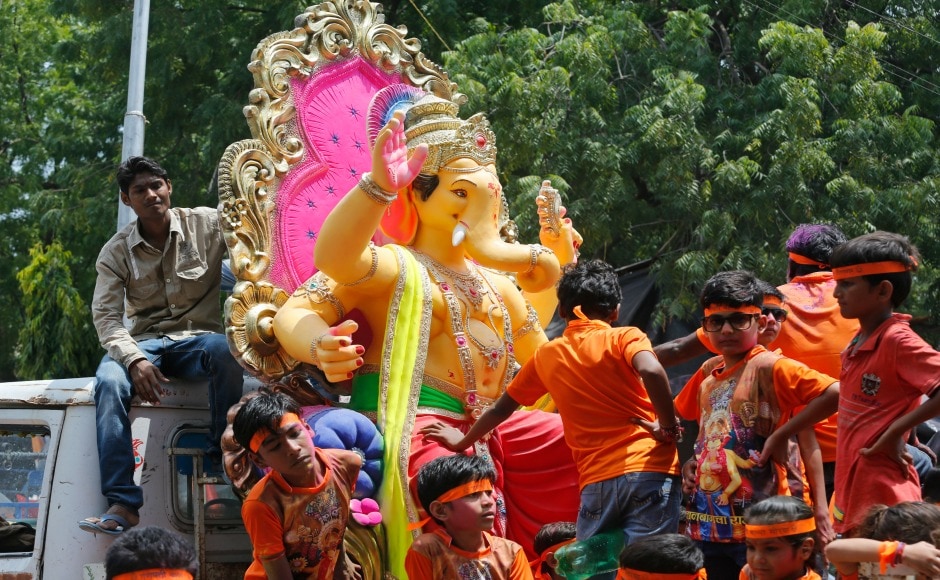 Four major rituals marked during Ganesh Chaturthi
Pranapratishhtha: the process of permeating the deity into an idol.
Shhodashopachara: 16 forms of paying tribute to Ganesha.
Uttarpuja: Puja done after the Ganesh idol could be moved after its infusion.
Ganpati Visarjan: immersion of Lord Ganesh in the river.

Lalbaugcha Raja at Mumbai (Newsfolo)
Ganesh Chaturthi decorations                                          
Ganesh Chaturthi is commemorated across the country with great excitement. People clean and decorate their homes and build pandals in colorful clothes and lights to welcome Ganpatiji. Devotees visit the pandals to pay their prayers to Bappa. Pandits are in high demand during these 11 days as they go to every pandal to do puja. Bappa is adorned with flowers and offered laddoos and modaks and many other pakwans. After the puja, these are given to the devotees.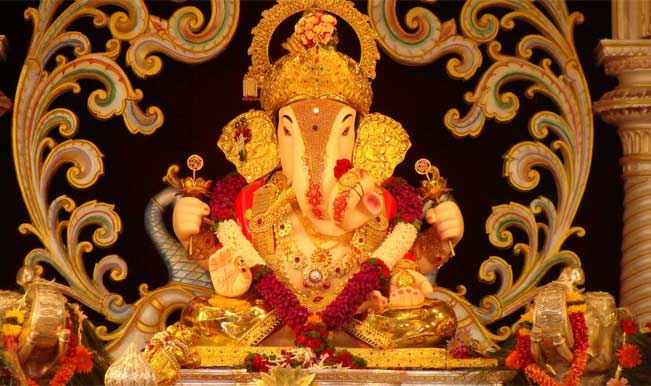 Wishing everyone a very Happy Ganesh Chaturthi! May the Divine blessings of Lord Ganesha bring you all eternal bliss, protect you from evil, and fulfill your wishes today and always! Ganpati Bappa Maurya! 🙂





A proficient Web Content Developer (Technical and Non-Technical Writer), Blogger, and Freelance Content Writer. A happy author of www.w3buzz.in! She is a creative person, always eager to learn new aspects, and seeking new ways for improving skills in her field.
Follow me as google.com/+SanghamitraRoychoudhary
Latest posts by Sanghamitra Roychoudhary (see all)