The year that started on a high note, the 2016 'feel Twenty and look Sixteen' just rocked in every way, be it in the fields of sports, travel, fashion, currency notes, splits, gizmos, Bollywood, etc. The exploring of new paths in 2016 was a trendsetter for people. It was packed with love, emotions, style, travel groupcation, recognition, heartbreaks, new trials, and many more experimentation that made 2016 even more remarkable. It feels marvelous to look back to those trends that were most talked among people.
The top talking points that trended in 2016 are referred below.
Travel trend in Groups: This has been the most exciting groupcation trend where vacations has been with friends, whether the travel tour is in the places of India or abroad. 2016 saw travel and friendship hand-in-hand with lots of group clicks at various locations (sea-beaches, cruises, hill stations, monument visits, sunrise-sunset points etc) and posted on Instagram and Facebook. Traveling was spending quality time together, at the same time making those moments memorable.

Friends traveling in groups (www.intrepidescape.com)

Cricketer Virat Kohli- the trendsetter: India's cricketer batsman Virat Kohli has always been in news this year, whether on-field or off-field. He trended with his stunning strokes on the cricket ground, his captaincy talent, his dancing moves, or his undercut [hair-cut] and stylish beard. Virat showcased to everyone that he is the ultimate master in every game. He takes a stand when tweets troll against his girlfriend, Anushka Sharma in a way of abusing her for India losing a match; he straightly shuts their mouth with his bold comment. Virat Kohli produces outstanding runs for India to win matches in the country as well as abroad. He has been the captain in few T20 matches.

Virat Kohli and his Ultimate Game Style (The Economic Times)

R.I.P. Rs 500 and Rs 1,000: It came as shocking news for everyone when PM of India decided to ban Rs 500 and Rs 1,000 for the welfare of the country. These two valuable notes were so much precious to every person that life was nothing without them. It seemed that the government snatched away these notes from their hands, without even informing. Their value which was high in market suddenly became zero as they were of no use. ATM, which is people's best friend and ready to help at anytime including bad times, showed its mood swing as it started remaining empty for days. People stand in a queue to give away notes of Rs 500 and Rs 1,000 that were present in their homes, back to the bank. They even queued in the hope of getting money from the ATM, but returned back tired and heartbroken. Though the other notes are coming in less numbers in the ATMs/Banks, adding the new Rs 2,000; still everyone will thoroughly miss Rs 500 and Rs 1,000. Hope they will be back again in 2017 with new note design, and bring smiles on people's faces!

RIP Rs 500 and Rs 1,000 (YouTube)

Heartbreaking Year: This year saw some break-ups happening to popular celebrities. It came as a complete surprise when Hollywood's wonderful couple, Angelina Jolie and Brad Pitt broke up after their 2 years of marriage, 10 years of togetherness, and having 6 children. Other couple splitsville in Hollywood included Jennifer Meyer and Tobey Kinney, Kate Beckinsale and Len Wiseman, Diane Kruger and Joshua Jackson, Lady Gaga and Taylor Kinney, Drew Barrymore and Will Kopelman, and Taylor Swift and Tom Hiddleston. Bollywood too saw some shocking breakups in 2016, including Adhuna Akhtar and Farhan Akhtar, Katrina Kaif and Ranbir Kapoor, Malaika Arora and Arbaaz Khan, and final divorce happening between Suzanne Khan and Hrithik Roshan.

Adhuna Akhtar and Farhan Akhtar breakup (YouTube)

Film Stars making headlines in Bollywood and Hollywood: Alia Bhatt gave a fantastic performance in movies like Udta Punjab and Dear Zindagi. Akshay Kumar offered some meaningful performances in his 2016's movies- Baby, Airlift that is based on real-life stories. Priyanka Chopra is very well-known in Hollywood movie industry, as she was also seen for the blinking appearance in the 1st trailer of Baywatch. Deepika Padukone was also in constant news for her upcoming movie XXX: Return of Xander Cage where she's cast opposite Vin Diesel.

Deepika Padukone in XXX: Return of Xander Cage (www.fridaymoviez.com)

Indian Sportswomen won medals: PV Sindhu, Sakshi Malik and Dipa Karmakar made India proud by fearlessly competing with their opponents and winning medals for their country. In the 2016 Olympic Games at Rip de Janeiro, Brazil, PV Sindhu at 21, is the youngest girl who won the Silver Olympic medal for badminton; Sakshi Malik at 24, won the Bronze medal in freestyle wrestling; and Dipa Karmakar at 23, achieved 4th rank in women's vault even scoring overall 15.066. Dipa's efforts were worth all praises as she is India's first female gymnast to compete in Olympics.

PV Sindhu, Sakshi Malik and Dipa Karmakar won medals in Olympics (HungryForever)

Gizmos that produced buzz with its high performance: The year 2016 witnessed some of the top picked up gizmos that created tremendous buzz in the market, thus scoring excellent performances and inserting huge impressions on the techno-savvy people. Titanfall 2(Game), iPhone 7 Plus (Smartphone), Le Eco Super3 X55 (TV), Sony A68 (Camera), Acer Swift 7 (Laptop), and Bose QC 35 (Headphone) were the best of the best!

iPhone 7 Plus (Incipio)

Fly Solo: Singles at any age are going solo anywhere, be it movie theater, or shopping mall, or lunch or dinner this year. They plan for travels and tour to distinct places alone, including places in India or abroad. They research those places and make the best out of it independently. Solo trips are also another way of self-discovery.

Singles traveling solo (Flight Centre)
L.A.T.S. Call: There has been a sudden rise of LATs- people who're Living Apart Together. LATs are 2016's new trendsetters where couples are in serious relationship, but opt to live apart, be it by choice or by any circumstance. Many couples are fine with L.A.T. where they enjoy their individual lives, yet stay in touch with each other.
  Fashion at its Best: Some of the top fashion trends that ruled in 2016 were-
Off-Shoulder/Cold Shoulder: Girls loved wearing those stylish 'off-shoulder or cold shoulder' tops, blouses, jump-suits, shirt dresses throughout the year. Both these new styles were in vogue even in bridal wear, one piece, casuals, tops, or crop tops. One just needs to make an addition of metallic pumps, bold lip color, and funky sneakers to make the overall look perfect.
Chokers: Chokers returned back this year with its cool style, as they can be worn on a casual coffee outing or wedding. Chokers can be designed with beads, or semi-precious stones, or threads, and girls can certainly look fashionable wearing around their neck which can get along well with dresses, gowns or mini-skirts.
Sneakers: Sneakers have been the most favored trends which are paired with denims, casuals, formals, and one piece. Girls look smart wearing sneakers in metallic colors, plain white or funky-edgy prints, be it for movie or casual outings.
Metallic/Glitter Prints: The metallic or glitter prints outfits looked superb on girls as they loved to wear them in parties, weddings, or movie and fashion shows.
Berry Lips: Actresses like Deepika Padukone in our country flaunted berry lips or dark lips with dignity at movie promotions or premieres and also made red carpet appearances.
Braided Hairdos: Girls this year loved wearing braided hairstyles for any occasion. The hairstyle   looked awesome with braiding, slight teasing, or adding textures or waves to it. Braided hairdo will look stylish on any outfit.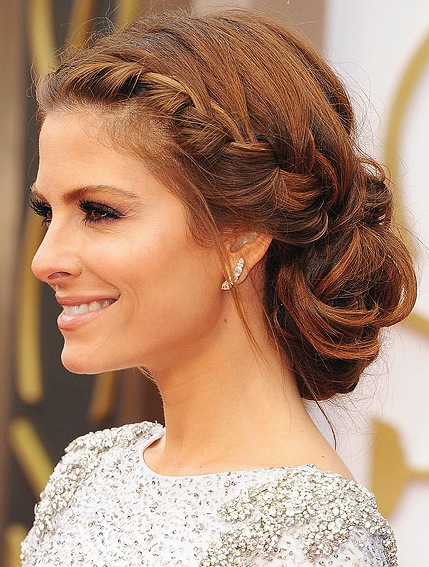 Big Fancy Jewellery: As the fashion mantra says, bigger the jewellery the better. Be it XXL tribal neckpiece jewellery, or one standalone piece of jewellery, or Afghani vintage jewellery, or one big piece of pendant, girls will exhibit a sober look wearing them on gowns, or dresses.
Capes, Bomber Jackets, Long Shrugs: In 2016, capes, bomber jackets and long shrugs became vital in girls' wardrobes. These garments came in plain or printed, short or floor-length which turned out to be favorites wearing on any cool occasion making girls look as a diva!
Cheers to the superb year 2016 that has been remarkable on many moves! Happy New Year! 🙂





A proficient Web Content Developer (Technical and Non-Technical Writer), Blogger, and Freelance Content Writer. A happy author of www.w3buzz.in! She is a creative person, always eager to learn new aspects, and seeking new ways for improving skills in her field. She loves traveling & photography; also, a sports enthusiast!
Follow me as @SanghamitraRch on Twitter.
Latest posts by Sanghamitra Roychoudhary (see all)
A proficient Web Content Developer (Technical and Non-Technical Writer), Blogger, and Freelance Content Writer. A happy author of www.w3buzz.in! She is a creative person, always eager to learn new aspects, and seeking new ways for improving skills in her field. She loves traveling & photography; also, a sports enthusiast!
Follow me as @SanghamitraRch on Twitter.