The popular television actors Ram Kapoor and Sakshi Tanwar are making a comeback together and mesmerize their fans with their amazing chemistry. Instead of appearing on television, Ekta Kapoor has decided to arrive with her new digital series "Karrle Tu Bhi Mohabbat" which will have only 15 episodes starting from 16th April, Sunday. Known as the best and the all-time favorite television couple, Ram Kapoor and Sakshi Tanwar are set to enter into the digital zone with their remarkable Karrle Tu Bhi Mohabbat, conveying back fond memories of Bade Achhe Lagte Hain [2011-2014]. This web series is produced by ALTBalaji and sponsored by Ekta Kapoor.
The first option, Viewers can watch the first 5 episodes of Karrle Tu Bhi Mohabbat for free on AltBalaji app. But the rest of 10 episodes can be viewed on pay. AltBalaji paid subscription  include plans of 3-months (Rs.100), 6-months (Rs.180), and 12-months (Rs.300). Viewers can pick any one plan of their choice, make an online payment and watch the paid episodes for free again. One can also see the first 3 episodes of KTBH on YouTube.
Another option, if the Vodafone postpaid customers have upgraded their plan with Red Traveler of (Rs 499) monthly, they can download Play VODAFONE app from Google Play store and watch all the 15 episodes of Karrle Tu He Mohabbat for FREE. So grab this plan now and enjoying its episodes.
Episode 1 of Karrle Tu Bhi Mohabbat on YouTube
Episode 2 of Karrle Tu Bhi Mohabbat on YouTube
Episode 3 of Karrle Tu Bhi Mohabbat on YouTube
Poster and Official Trailer Released
The official poster, as well as trailer of Karrle Tu Bhi Mohabbat, has been released by ALTBalajiOriginal, and viewers love it. They are eagerly waiting for the lovable Jodi to hit the web screen together with their fun-filled, sizzling chemistry. The makers of this show tweeted, "The official trailer of Karrle Tu Bhi Mohabbat released, #ALTBalajiOriginal starring your favorite #SakshiTanwar and #RamKapoor! Are you excited?" It is an exciting moment for both Ram and Sakshi to share the screen space again and showcasing their magic on the fans and audience. On the release of the new web series' glimpse, it is a key throwback for everyone who loved this on-screen couple on Bade Achhe Lagte Hain.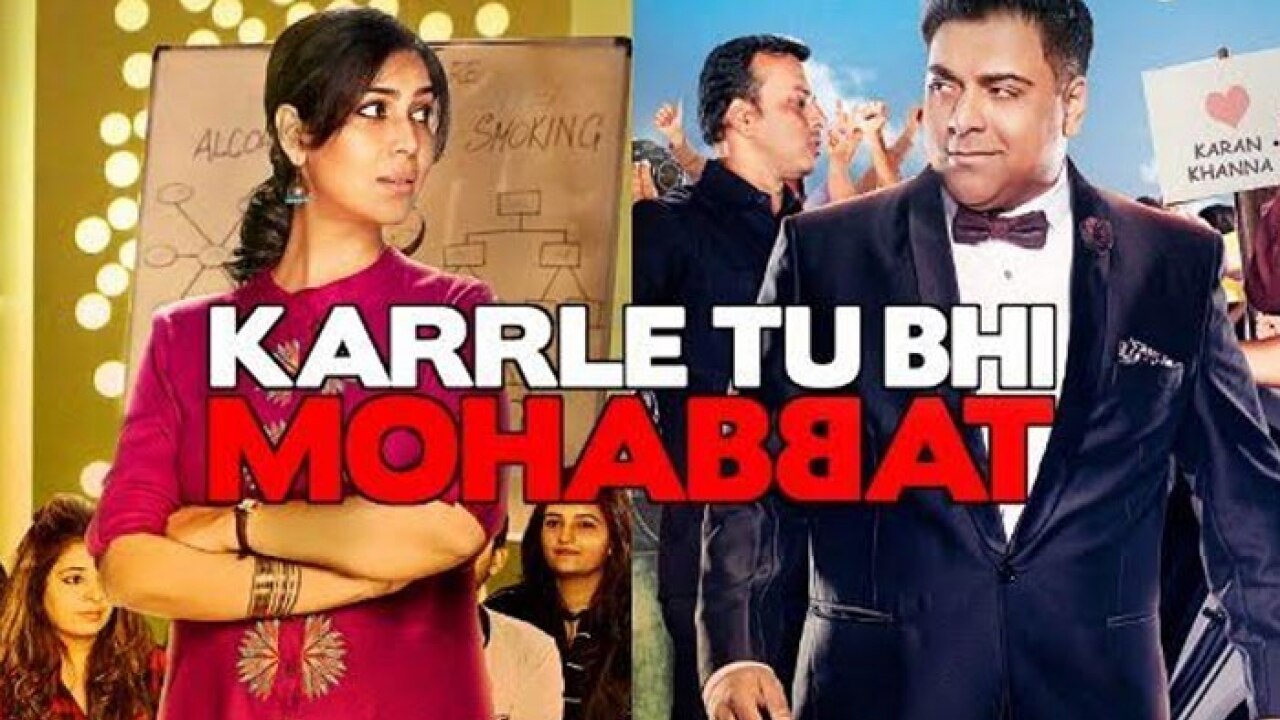 Revealed: First poster of Ram Kapoor, Sakshi Tanwar's web series 'Karrle Tu Bhi Mohabbat'  
The Storyline of Karrle Tu Bhi Mohabbat
The 15-episode digital series is a mature love story that explores how two people of opposite nature gradually fall in love, though not liking each other at first.
The storyline of new web series Karrle Tu Bhi Mohabbat revolves around two main characters played by Ram Kapoor and Sakshi Tanwar. Ram Kapoor is playing the role of an actor Karan Khanna who is also an alcoholic star. He is having a hugely popular stardom and lots of fan following, yet he has the habit of drinking. Sakshi Tanwar, on the other hand, is a doctor Ms. Tripura Sundari Nagarajan of a Health Care, Addiction Center where she is assigned by her boss to ward off Karan's bad habit of drinking. He enrolls himself in a de-addiction program under Tripura or Tipsy (nickname) who becomes his counselor.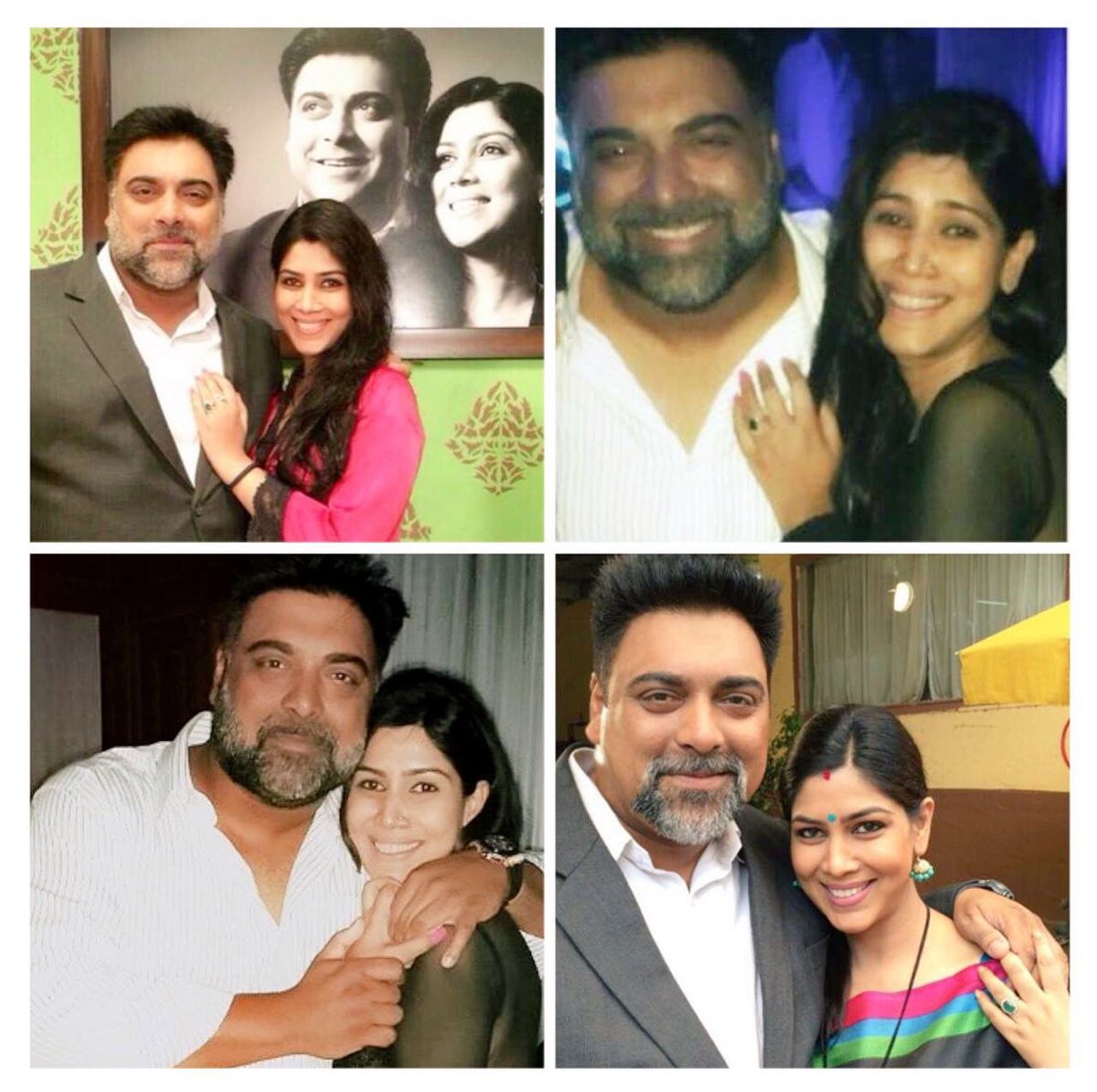 In the beginning, they both literally hate each other and their habits. Karan is in no mood to get counseled under a doctor and makes a fuss. But Tipsy tries to convince him in every way to ward off his habit that may hamper his health too. With the passing time, they both grow a fondness towards each other with Karan making the first move. So you have to watch on Balaji's new web channel how they both start loving each other. Thus, the series will bring forward a bright freshness with Sakshi-Ram's ideal on-screen compatibility.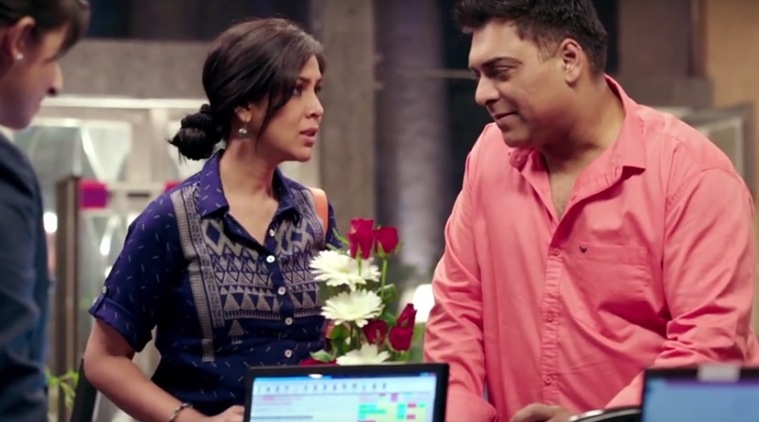 Exciting Trailer of Karrle Tu Bhi Mohabbat
The trailer seems super-exciting where Ram Kapoor as a superstar and Sakshi Tanwar as a doctor exhibit amazing chemistry. Karan Khanna aka Ram Kapoor will be seen trying to get rid of alcohol under Ms. Nagarajan's proper guidance, and progressively both become essential parts of each other's lives. A carefree Karan Khanna makes an attempt to connect with Sakshi by breaking the ice but is unable to make it. In fact, Ms. Nagarajan scolds him in trying to enter her personal space. She tells, "Aap na yahaan pe Ram hai, na Romeo, na koi Raghav, na Devdas," and Karan quickly responds, "Ab tak aapne mere sare filmein dekhe hain, fan ho?" Though Sakshi tries to control her anger, still Ram loves teasing her in a fun way. Tanvi Vyas plays the role of Sakshi's sister in Karrle Tu Bhi Mohabbat as she is very thrilled about her role in this web series. The show is likely to showcase Shweta Kawatra who will play the ex-wife's role of Karan Khanna.
Trailer Link: https://www.youtube.com/watch?v=Aucz4pUhlLc
https://www.youtube.com/watch?v=VvFvDFSGT4U
The title song is taken from the movie Life In A Metro:
In Dino, Dil Mera, Mujhse Hai Keh Raha,
Tu Khaab Saja, Tu Ji Le Jara.
Hai Tujhe Bhi Izaazat, Karle Tu Bhi Mohabbat….(2)
Casts of Karrle Tu Bhi Mohabbat [2017]
Ram Kapoor: Ram Kapoor will be seen in the lead role as actor Karan Khanna and he is appearing in a web series for the first time. He was last seen in latest movies like Baar Baar Dekho [2016], Kuch Kuch Locha Hai [2015], Humshakals [2014], Student of the Year [2012] and many other known movies, and in television shows like Dil Ki Baatein Dil Hi Jaane [2015], Sanskaar- Dharohar Apnon Ki [2015], Bade Acche Lagte Hain [2011-2014], etc. He is excited to work in Karrle Tu Bhi Mohabbat with Sakshi Tanwar.

Ram Kapoor and Sakshi Tanwar (InUth.com)

A New Challenging Show 'Dil Ki Baatein Dil Hi Jaane' To Be Showcased From 23rd March

Sakshi Tanwar: Sakshi Tanwar is a doctor Ms. Tripura Nagarajan in Karrle Tu Bhi Mohabbat as she tries hard to convince Karan to complete the course of intoxicant de-addiction. Her chemistry evolves with Karan where she starts liking Karan's talks and teasing. Sakshi was last seen in Dangal, playing the wife of Mr. Perfectionist Aamir Khan which was greatly appreciated. Sakshi conveyed, "Digital space is new territory. I'm not expecting much, but I'm extremely excited about my new role in web series. Hoping all will go smoothly. Audiences showered their love over us for our previous show. As they loved the pairing, Ekta Kapoor decided to repeat us as a real couple as she got a lot of fan requests that they want to see us together. This series is an ideal story that fits us both, and thus we're on board."

Happy-go-lucky Karan Khanna and tensed Doctor (India Forums)

Television Actress Sakshi Tanwar Set To Act In A Period Drama

Characters Karan and Tipsy from Karrle Tu Bhi Mohabbat (The Indian Express)







Total Episodes/ Telecast Date

Casts: Ram Kapoor, Sakshi Tanwar, Tanvi Vyas
Producer: Ekta Kapoor
Network: ALT Balaji [Web Series]
Website: https://altbalaji.com/
Episodes: 15
Starting Date: 16th April 2017

Characters Karan Khanna & Tripura Nagarajan in KTHM (Fuzion Productions)
Hence, don't forget to login into ALT Balaji (official channel of Balaji Telefilms) on Sunday, 16th April, and watch all the 15 episodes of Karrle Tu Bhi Mohabbat, anytime you want! Enjoy the exclusive chemistry between Ram Kapoor and Sakshi Tanwar only on Karrle Tu Bhi Mohabbat! As the 15 episodes are very exciting to watch, you never know Ekta Kapoor may come up with its next season too. We'll keep you updated when the second season of Karrle Tu Bhi Mohabbat comes on AltBalaji! 🙂





A proficient Web Content Developer (Technical and Non-Technical Writer), Blogger, and Freelance Content Writer. A happy author of www.w3buzz.in! She is a creative person, always eager to learn new aspects, and seeking new ways for improving skills in her field.
Follow me as google.com/+SanghamitraRoychoudhary
Latest posts by Sanghamitra Roychoudhary (see all)
A proficient Web Content Developer (Technical and Non-Technical Writer), Blogger, and Freelance Content Writer. A happy author of www.w3buzz.in! She is a creative person, always eager to learn new aspects, and seeking new ways for improving skills in her field.
Follow me as google.com/+SanghamitraRoychoudhary