Ekta Kapoor is back with the second season of digital series named Kehne Ko Humsafar Hain on the Valentine's Day, 14th February 2019. The first season that telecast on 16th March 2018 was certainly successful, that's why the makers have returned with yet another season that would be fruitful and popular too. The lead trio, Gurdeep Kohli, Ronit Roy, and Mona Singh will be seen in Kehne Ko Humsafar Hain 2 with twists in their journey and roles.
Kehne Ko Humsafar Hain Season 2
Just where the finale episode of KKHH ends, season 2 starts in Qatar. Ananya (Mona Singh), leaving her hubby, Rohit (Ronit Roy) shifts her base to Qatar with her best friend as she has got a great project and her professional life is going superb. After a few years, Rohit joins her at Qatar and they spend quality time. But as Ananya isn't often at home in the evening, Rohit gets upset and compares her with his ex-wife, Poonam. Rohit wants to move back to India as he has built his years of business over there and his children are there too, whereas Ananya doesn't want to shift back as she has her business in Qatar which she has built with hard work. Ananya succeeds in her career and also achieves accolades and reward for it. Her friend, an architect (played by Apoorva Agnihotri) cheers for Ananya on her success. Also, when Rohit is willing to have their baby, Ananya thinks she is at the peak of her career; how could she have her baby now!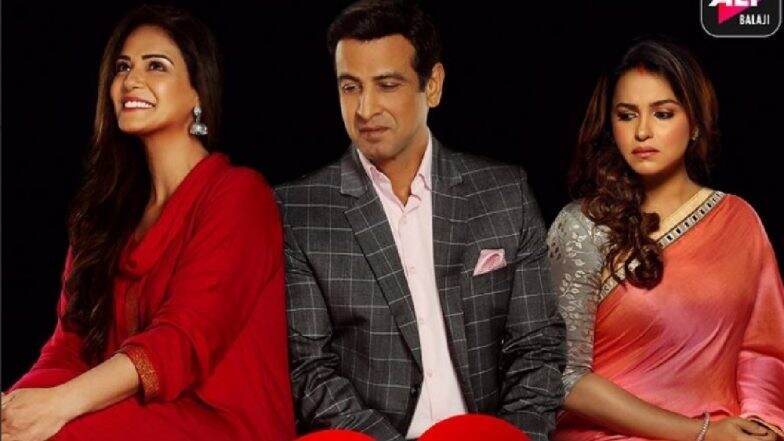 On the other hand, Poonam (Gurdeep Kohli) in India is leading her own independent life and getting to do what she loves doing. But she also tells Rohit on meeting that for many years, she has been responsible for their children's upbringing, now Rohit should equally input in sharing the responsibility.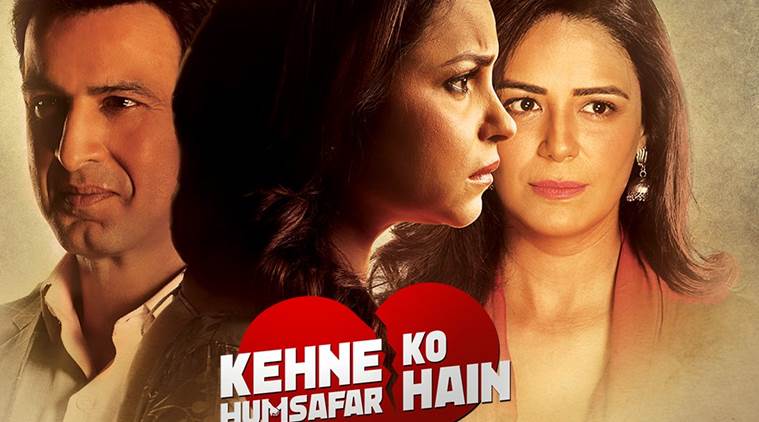 Poonam and Rohit's elder daughter Bani (Pooja Banerjee) who got married early in her twenties, faces problems in her married life, and her life has turned upside down after her parents' divorce. Her younger sister, Nikki (Palak Jani) isn't happy in her life.
A new character Abhimanyu, a boy-next-door (Sayush Nayyar) makes his entry in the second season that would change things for both Ananya and Rohit. AltBalaji's successful series, Kehne Ko Humsafar Hain, Season 2 is packed with lots of new twists and turns, giving jolts and surprises to the audiences. It would be interesting to see, whether Rohit goes back to Poonam; will there be a divorce between Rohit and Ananya or will they reunite and apart ways again; will Poonam come across somebody new in her life; will Rohit take a stable and a wise decision in his life; will his daughters lead a better life when their father returns back to them and solves their problems! This web series, season two will experiment with the evolving dynamics of relationships in different ways!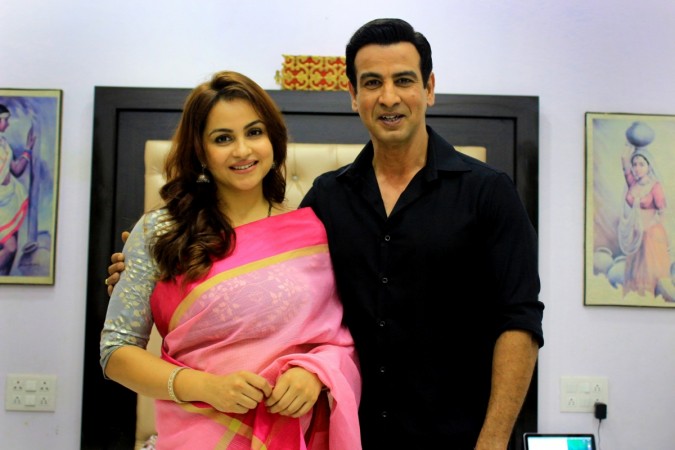 Flashback to Season 1
Season 1 didn't end the way the audiences expected it to be. Rohit (played by Ronit Roy) divorced his wife Poonam, a homemaker (Gurdeep Kohli), by ending their 20-years of marriage with two grown-up daughters, Bani (played by Pooja Banerjee), and Nikki (played by Palak Jani). He leaves his family behind and gets married to his new lover Ananya Sharma (played by Mona Singh), an independent woman. When Ananya shares with hubby Rohit that it's time to plan for their baby, Rohit isn't ready for it, but when his ex-wife Poonam advises him to go for it as life gives him the chance to lead a happy life again, on hearing, Rohit changes his mind on this note. When Rohit conveys this to Ananya that Poonam has said this, Ananya changes her mind to leave her hubby and focus on her career as she felt she was at the fourth in the list of Rohit, coming after his ex-wife, children, and mother. Rohit could neither do justice to his ex-wife Poonam, neither to his current wife, Ananya. The storyline ended on a bitter note!
Kehne Ko Humsafar Hain Characters
Ronit Roy as Rohit Mehra – Ananya's husband, Poonam's ex-husband, Bani and Nikki's father
Mona Singh as Ananya Sharma – Rohit's wife
Gurdeep Kohli as Poonam Mehra – Rohit's ex-wife, Bani and Nikki's mom
Pooja Banerjee as Bani Mehra – Rohit and Poonam's elder daughter
Palak Jain as Nikki Mehra – Rohit and Poonam's younger daughter
Apurva Agnihotri as Harry Somani, a client of Ananya Sharma
Sayush Nayyar as Abhimanyu, a boy-next-door

Ananya and Rohit in KKHH 2 (PeepingMoon)
Kehne Ko Humsafar Hain 2 Trailer
The trailer of Kehne Ko Humsafar Hain 2 looks interesting and catchy to the audiences who have watched the first season, so they would not like to miss the second one.
Telecast Details
Show name: Kehne Ko Humsafar Hain
Season: 2
Genre: Romance, Drama.
The medium of the telecast: Digital – AltBalaji and Vodafone Play app
Telecast date/time: 14th February; watch anytime
Ending theme: Tum Ho Paas
Produced by: Shristi Arya Behl
Created by: Ekta Kapoor
Story by: Neena Gupta
Written by: Vibha Singh, Jaya Mishra
Screenplay by: Vibha Singh
Directed by: Anil V Kumar, Kapil Sharma
Earlier Ekta Kapoor shared the new season's teaser that conveys that Ananya and Rohit are puzzled if they made the right decision in getting married. Ekta tweeted, "Loving a smart emancipated woman is exciting but finally living with one; it's an entirely diff thing!! For a slowly evolving but still stuck in age-old conditioning Rohit,, Ananya is not getting into d wife role he thought she would."
"Dream away… cause dreams come true! But be careful wat u dream…cause dreams come true ;):) #kehnekohumsafarhain promo of season 2 releases on 7 Feb! @altbalaji #ALTBalajiOriginal @RonitBoseRoy @MuktaDhond @shrishtiarya," Ekta tweeted.
Well, you guys will surely love watching the second season of Kehne Ko Humsafar Hain, showcased on AltBalaji and Vodafone Play from 14th February 2019. Download AltBalaji and Vodafone Play apps now to stay updated with your favorite web series, KKHH, season 2 with Rohit Roy, Gurdeep Kohli and Mona Singh in the lead! 🙂

A proficient Web Content Developer (Technical and Non-Technical Writer), Blogger, and Freelance Content Writer. A happy author of www.w3buzz.in! She is a creative person, always eager to learn new aspects, and seeking new ways for improving skills in her field.
Follow me as google.com/+SanghamitraRoychoudhary
Latest posts by Sanghamitra Roychoudhary (see all)
A proficient Web Content Developer (Technical and Non-Technical Writer), Blogger, and Freelance Content Writer. A happy author of www.w3buzz.in! She is a creative person, always eager to learn new aspects, and seeking new ways for improving skills in her field.
Follow me as google.com/+SanghamitraRoychoudhary