An amazing visualization planned by a Hong Kong tycoon way back in 1983 is now being constructed as the massive Hong Kong-Zhuhai-Macao Bridge. The total size of £12 billion traffic link stretching a gigantic 34 miles connects with China's three most vital cities- Hong Kong, Macau, and Zhuhai on the Pearl River Delta.
The builders of this bridge had to deal with the engineers to overcome the complicated challenges to execute on the Y-shaped design of 34 miles length. Together they had to integrate the latest engineering technology plus its design, thus allowing the structure to resist a magnitude 8-earthquake, a wild tycoon, or a hit by a big cargo vessel that weighs 300,000 tons.
Traveling Via Cross-Sea Bridge Shortens To 30 Minutes
The main structure of the bridge was completed in July 2017. The sea bridge is 55 km long. The project consists of a 22.9 km bridge and a 6.7 km tunnel. It's regarded as the "most technologically complicated bridge." It crosses shipping lanes in the Lingding Ocean. The Y-shaped Bridge is expected to open traffic by the end of this year. It's part of China's plan to develop Guangdong-HK-Macao Greater Bay Area. It will slash travel time between HK and Zhuhai from 3 hours to 30 minutes.
The engineers were faced with composite geographical and topographical circumstances, considering the swaying winds and tidal forces. From an artificial island near International Airport of Hong Kong, the bridge structure runs west towards another artificial island off the eastern shore of Macao, a distance of 34.2 miles long (20 times the length of San Francisco's Golden Gate Bridge). The bridge that is likely to open this year, will also link to a town that is being built on the regained land in Macao. The 55-kilometer link is costing approximately 110 billion yuan [$15.9 billion].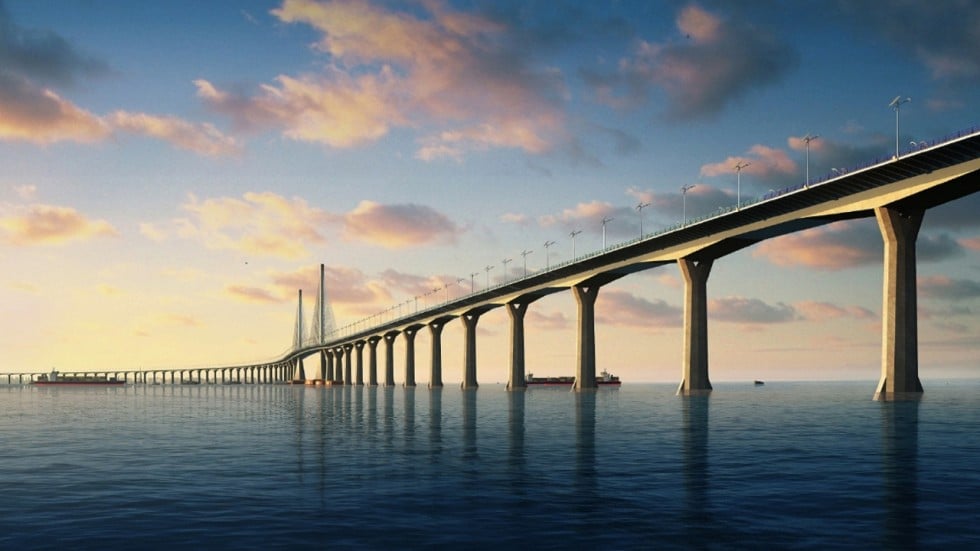 The world's longest bridge that started on 15 December 2009 is all set to open in 2018. Though it is known as a bridge officially, it is actually a series of bridges and tunnels that cross the Pearl River estuary- 18.6 miles above water, 4.3 miles of underwater tunnels and a number of artificial islands.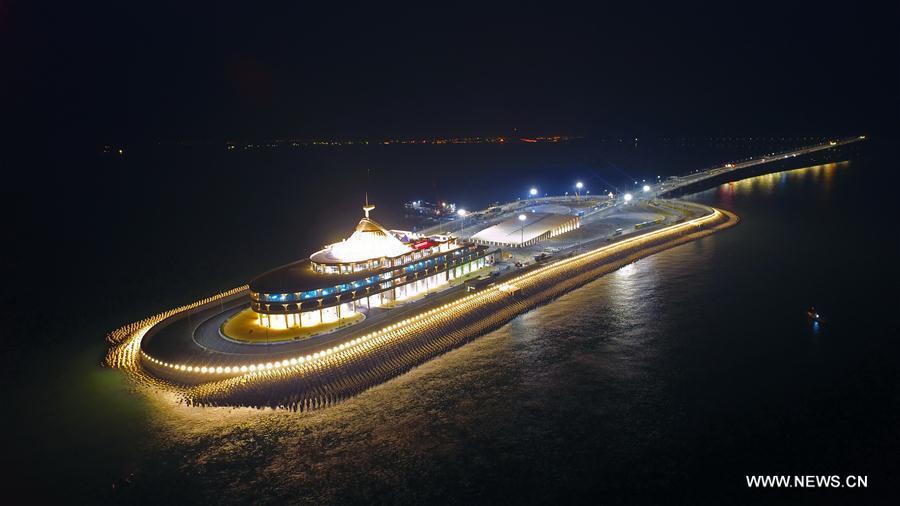 The main segment will offer a dual three-lane expressway to manage traffic up to a speed of 100km/h. The width of the total bridge is 108.6ft, along with two 46.7ft tunnels and a vertical clearance of 16.7ft. Well, a journey by land that can take up to four hours will be reduced to 30 minutes only!





A proficient Web Content Developer (Technical and Non-Technical Writer), Blogger, and Freelance Content Writer. A happy author of www.w3buzz.in! She is a creative person, always eager to learn new aspects, and seeking new ways for improving skills in her field.
Follow me as google.com/+SanghamitraRoychoudhary
Latest posts by Sanghamitra Roychoudhary (see all)
A proficient Web Content Developer (Technical and Non-Technical Writer), Blogger, and Freelance Content Writer. A happy author of www.w3buzz.in! She is a creative person, always eager to learn new aspects, and seeking new ways for improving skills in her field.
Follow me as google.com/+SanghamitraRoychoudhary