Memories are an integral part of children's lives, but their hopes remain high at the same time. A 6th standard girl conveys her aspirations and fond memories beautifully with us!
Hello! My name is Anshu Patra. I am eleven years old. I am a rising sixth grader. My fifth-grade year has been up and down. Despite my worries, I am glad to move on to middle school. I moved to Fallsmead in fourth-grade. My friends in Buffalo, New York are already in middle school. I was a little jealous of them at first because I'm still in elementary school. However, as the year progressed, I'm glad I had that extra year before my life changes. I'm a little bit afraid of change, but we have to change eventually.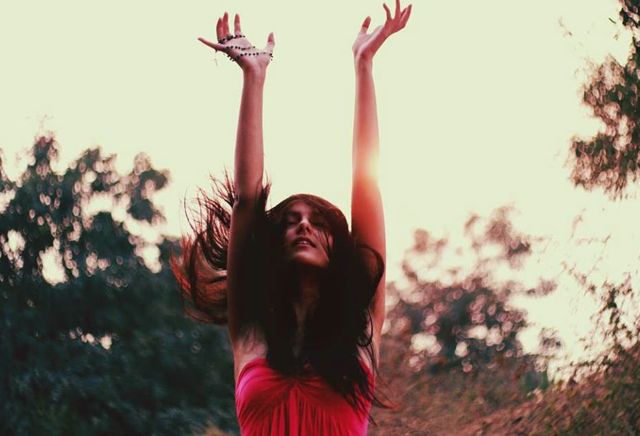 Challenges. We all go through them. We may say we're fine, we don't need help, but sometimes we do. I remember in second grade, I was feeling a little overwhelmed with extracurriculars and my gifted class at school. I wouldn't get enough sleep. I didn't ask for help. Eventually, my gifted teacher pulled me aside and told me to start sleeping. My parents have also helped me overcome challenges. I would get bullied a lot in my earlier elementary years. I play softball and a girl on my team seemed to hate me. She never made plays to me or threw with me. She went to my school and was two grades above me. One day as she pushed past me, I blurted out, "Why do you hate me?" She answered because of my skin color. I was shocked. I can never forget that experience and I want to, a little bit.
Everybody wants to say they have a positive mindset but not all of us can maintain it. I sometimes look at problems or task with disbelief. I take online coding classes and I saw a really amazing project for my homework. I immediately thought I can't do the same amazing project. Problems, watch out! I'm coming for you.
I have a lot of people in my life who had inspired and supported me. I would like to thank my parents for giving me so many opportunities. They have endlessly provided hope and supported me since day one. I would also love to talk about my babysitters. They all have provided care and support. Whenever, I'm stumped and parents may not be at home, they help me. I would like to talk about one in particular. Miss Monika, her last name was complicated so I won't try to spell it. She was an Au Pair or a nanny. She lived us for two years. She was from Poland and at first had a strong accent. She grew on me and I still keep in touch with her. She inspired me with her hardworking abilities. Though, often I don't want to admit it, my brother has also provided kindness and support for me. He also teases me endlessly, so feelings there are mixed. All the people I listed above have been a big success in my eyes and I love them.
My future may be undecided but I know what I want it to be and I will work to gain the future that I want. My career is still undecided but I know my family will always support me. My friends that I make will be, what I hope my lifelong friends. They have given support too. I know what I want is to be with my family and friends no matter what happens in my life. 🙂
Written by:
Anshu R. Patra





A proficient Web Content Developer (Technical and Non-Technical Writer), Blogger, and Freelance Content Writer. A happy author of www.w3buzz.in! She is a creative person, always eager to learn new aspects, and seeking new ways for improving skills in her field.
Follow me as google.com/+SanghamitraRoychoudhary
Latest posts by Sanghamitra Roychoudhary (see all)
A proficient Web Content Developer (Technical and Non-Technical Writer), Blogger, and Freelance Content Writer. A happy author of www.w3buzz.in! She is a creative person, always eager to learn new aspects, and seeking new ways for improving skills in her field.
Follow me as google.com/+SanghamitraRoychoudhary